Currently Contact Form 7 plugin just allow editing forms with HTML in standard textarea. This Add-on allows previews, items order with drag and drop, and deletes field items just with a click.
Also adds a HTML code highlighter in the textarea and some selectable themes to choose different colors schemes.
See Screenshots to see simple instructions and get an idea of its appearance.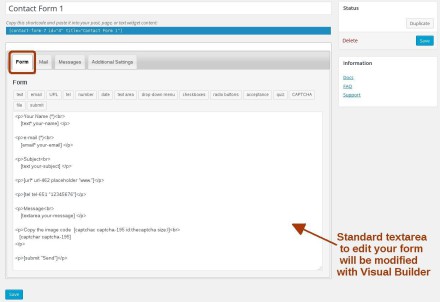 1. Standard textarea from Contact Form 7, will be replaced with Visual Builder.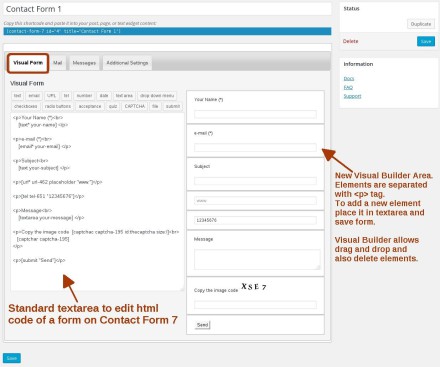 2. New areas added after activate the plugin.  Every field is reflected with <p> tag in textarea.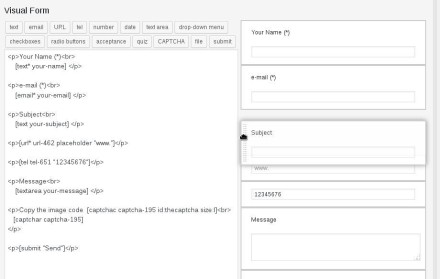 3. Now you can Drag & Drop to change fields order. (If Adds a new field with above tags, must save to see changes in Visual Builder)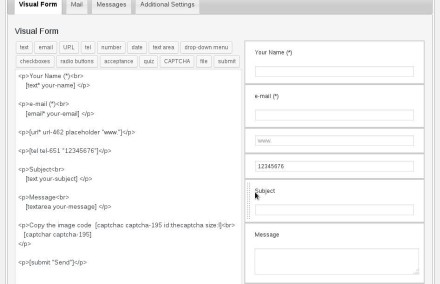 4. After Drop a field you'll see the change also in textarea. You must save Form to save all you have changes.
5. Option to delete a field and its labels just with a click.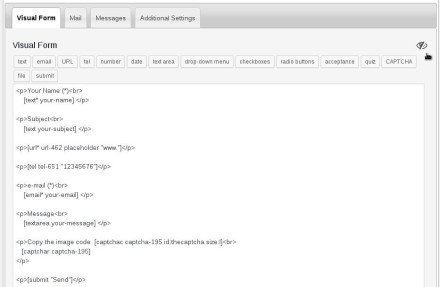 6. Click de eye to hide/show the Visual Builder.