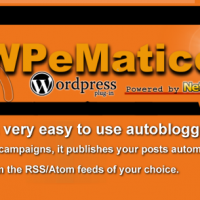 It's been a few months without news but with some updates in the middle. We are really with a lot of work.
By the other hand we've made a lot of changes, updates and so much more new things!
Take a look all about WPeMatico, Seller Events, Polyglot, a new WPeMatico Cache!, WPeMatico Publish 2 Email,
Fakturo RC1 and the websites!