After you have configured the servers and imported the products, the next step is to add them to your store.
1- Log in to the WordPress Admin Panel of your provider, and go to the "Downloads" menu in the left panel -> Add New.
2- Find the "Dropshipping download" selection field on the right side of the screen, select the product you want to add, and use the Import Content and Import Prices buttons to import the item's original content and to import the original price.
You should keep in mind that if the currencies settled on the two sites are different, the price will not be imported, so you must add it manually.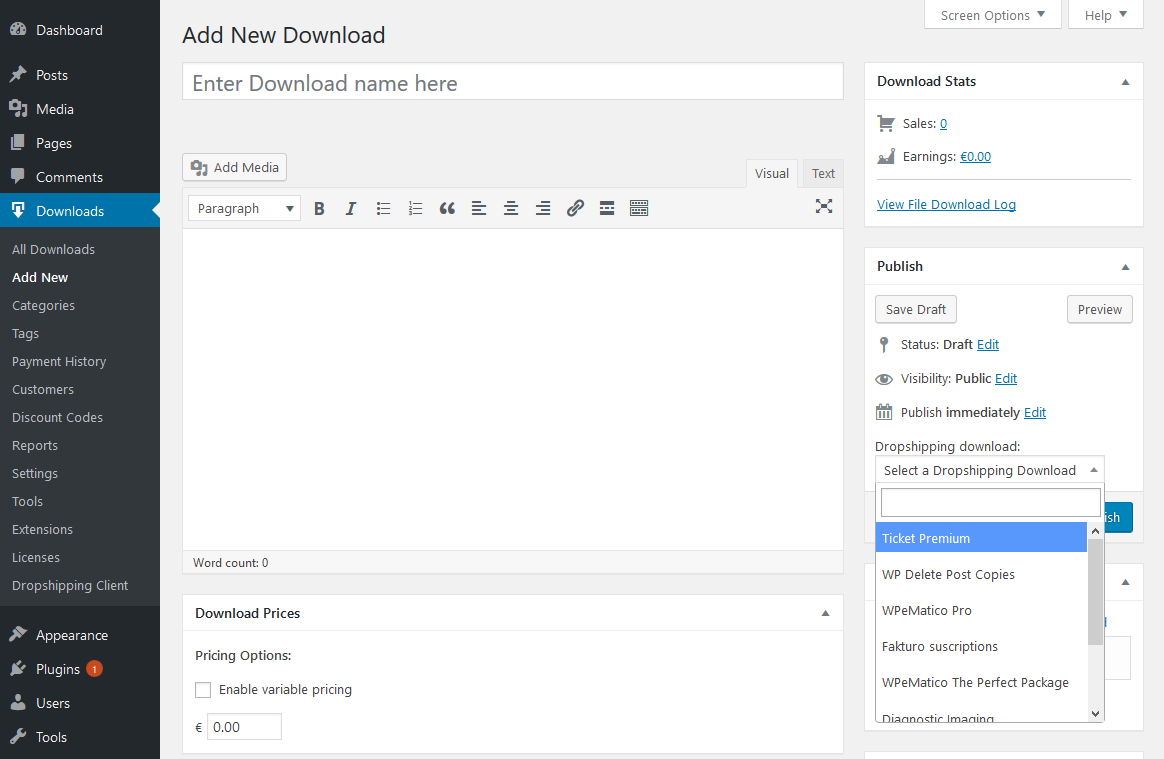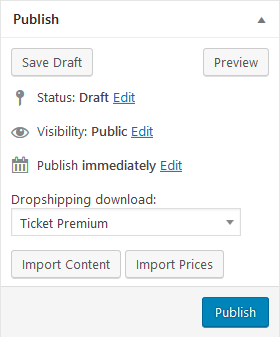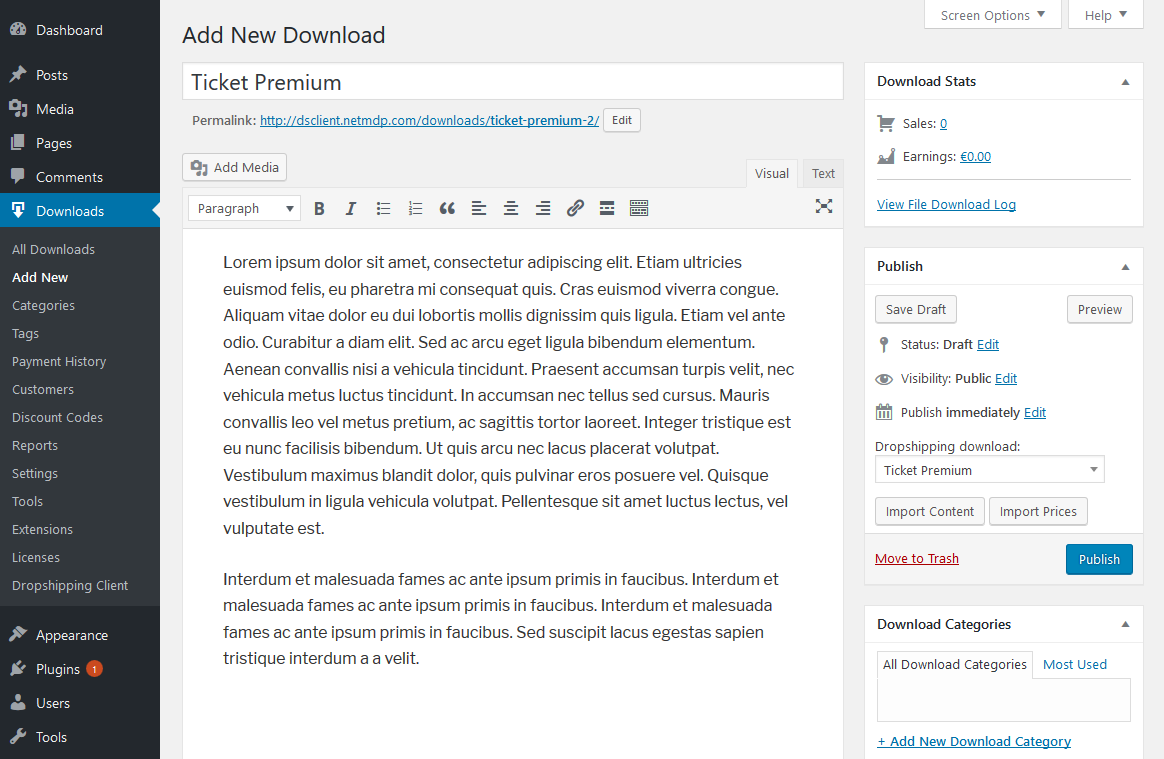 After importing the content, you can edit it as long as you respect the agreements with your provider.