You can activate/deactivate the products that your Resellers can sell in general, and also edit each Reseller separately to overwrite their earning rates or the products that that Reseller can sell.
First, log in to your WordPress Admin Panel, and go to the "Downloads" menu in the left panel -> Dropshipping Server.
Activate/deactivate products
1- In the Downloads tab, you must check the products you want and then use the Bulk Actions to activate/deactivate them.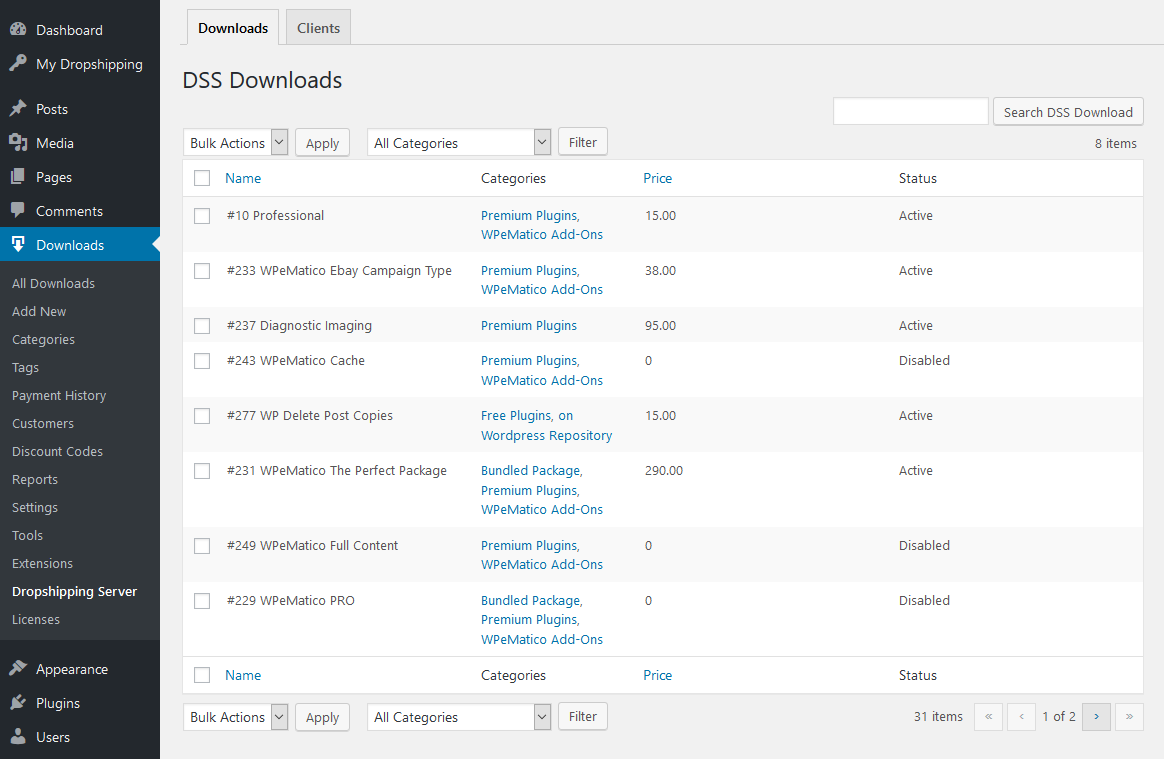 1- Go to the Clients tab and select the customer you want to edit.
2- Select the customer you wish to edit. On the editing screen, you can:

Activate the option "Do not use default products" To select the products that this Reseller can sell.
Activate the option "Don't use general settings" To set the new earning rates by product sales for this Reseller.