Once you have purchased the add-on(s), follow these steps:
1- Install and activate WPeMatico from the WordPress repository (required to activate add-ons).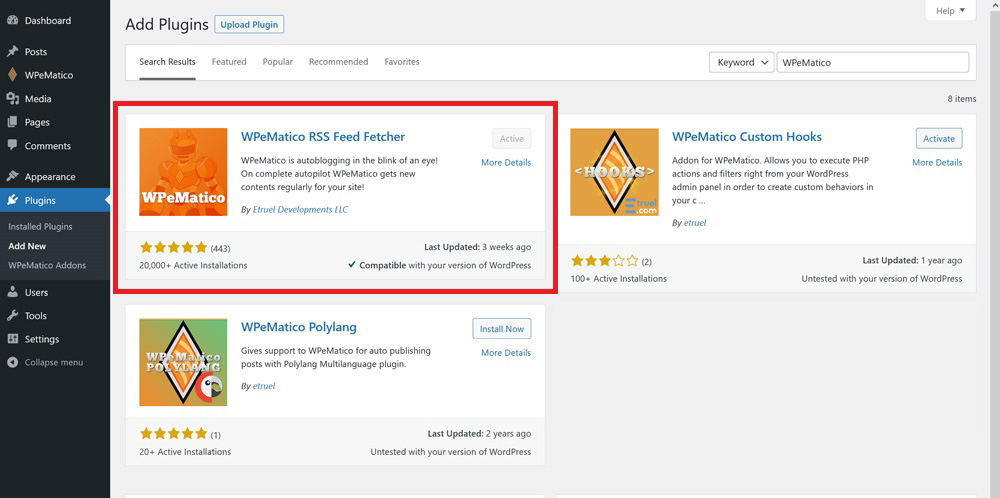 2- Download the add-ons from your account or from the download links in the purchase notification email.
3- Upload and install them on your WordPress plugins page.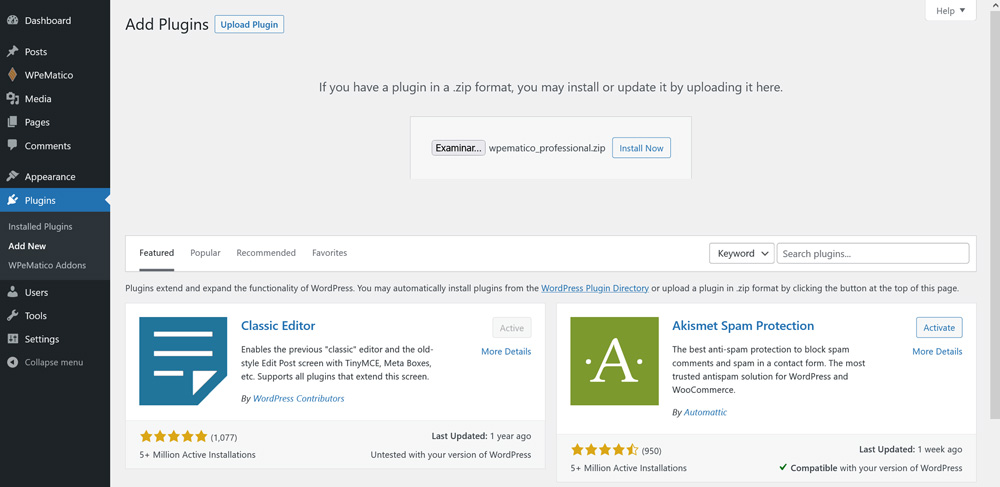 4- Activate them on the WPeMatico Add-Ons page (subitem of "Plugins" in your WordPress menu).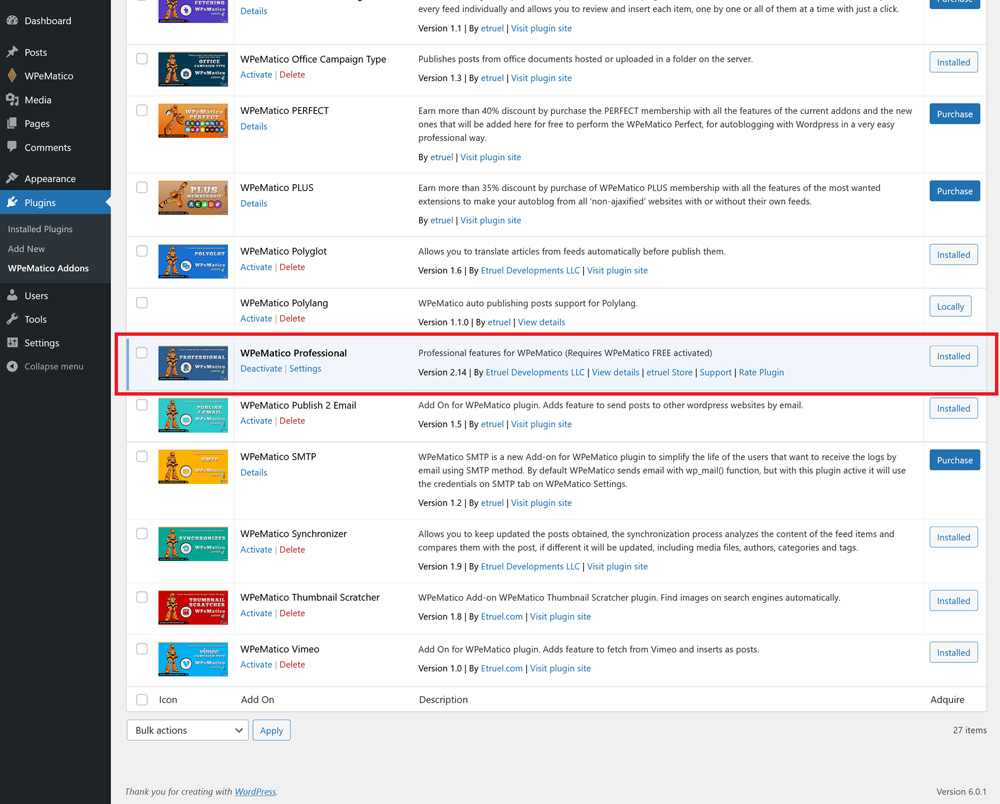 5- Go to WPeMatico>Settings, to the "Licenses" tab, and you will see the new input fields for your license keys.

6- Paste the keys and then click on the activate button (you may have to do this twice).
7- If you don't see a button to submit, just insert the license key in the field and press Enter.
For Memberships you use only the license key of the membership for all addons included in it.