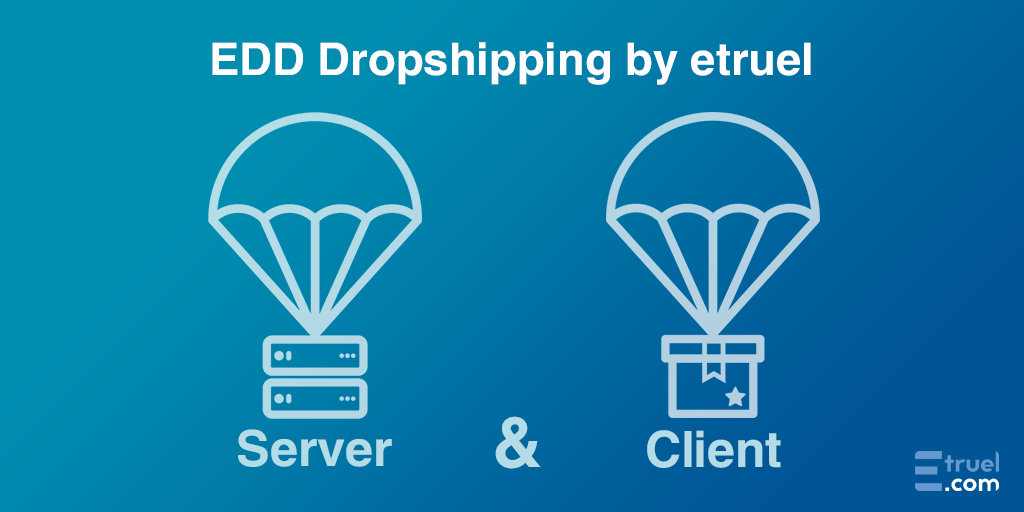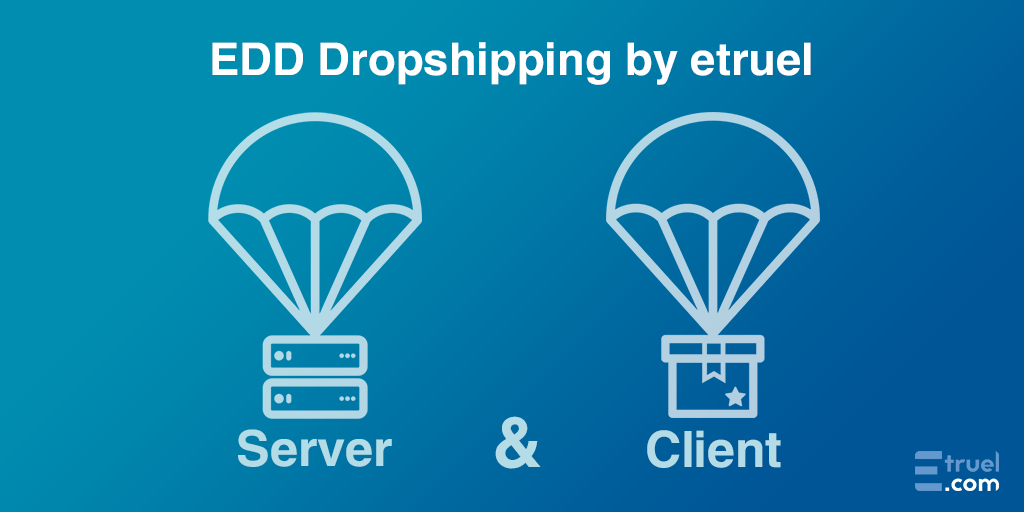 EDD Dropshipping
is an add-on developed with server and client parts to be used on stores that work with EDD:
Easy Digital Downloads
WordPress plugin, thinking to make dropshipping practically automatic. The
Server
will allow you to integrate your own online store with third-party websites with the
Client
add-on installed by resellers or retailers, in order to expand your own business and increase the sales of your digital products and/or Internet services in exchange for a commission, benefiting both parties.
Contains Server & Client plugins
This product has the two plugins inside, Server & Client.
EDD Dropshiping Server for store owners, and EDD Dropshiping Client for retailers.
What is Dropshipping?
Dropshipping is a supply chain management method in which the retailer does not keep goods in stock but instead transfers customer orders and shipment details to the manufacturer, another retailer, or a wholesaler, who then ships the goods directly to the customer.
As in the retail business, most retailers make their profit on the difference between the wholesale and retail price, but in this case the retailers earn an agreed percentage of the sales as a commission while the difference is paid automatically to the wholesaler when the final customer makes the purchase.
How does EDD Dropshipping Server work ?
Fully integrated with Easy Digital downloads and WordPress, it follows the programming standards and filters of both and supports the EDD Software Licenses and Recurring add-ons.
EDD Dropshipping Server can generate the EDD API Keys so that Resellers can perform dropshipping through their own websites and/or online stores. At the moment, it allows you to configure Stripe as a payment gateway to receive payment for the sales of your products and/or services made on each Reseller's site.
These Resellers will be automatically subscribed to specific lists where you can manage and authorize which products can be resold and even manage the percentage of profit for each reseller when they sell one of your products or renew a license.
A Website with WordPress
Easy Digital Downloads (EDD) installed and activated
For Servers would be necessary a Stripe account to receive payments automatically from the retailers.
Please note and consider the following BEFORE BUY:
DON'T BUYWarranty and Disclaimer.Limitation of Liability.
For testing purposes or if you have doubts.
Once you bought you have access to download the plugin, then the money IS NOT refundable.
Read Refunds and other policies at our Terms and Conditions.
You're not paying for technical support or the program itself.
You will have access to updates for an year for single site license. Yearly renewal until cancelled.
You can see all features that you are buying at above.
We can make some tests in your website if you need to know that works.
You can ask any question by creating a ticket at Support Page.
THERE IS NOT WARRANTY THAT: (A) THE OPERATION OF THE SOFTWARE OR HARDWARE WILL BE UNINTERRUPTED OR ERROR-FREE OR THAT FUNCTIONS CONTAINED IN THE SOFTWARE WILL OPERATE IN COMBINATIONS OF SOFTWARE OR HARDWARE THAT MAY BE SELECTED FOR USE BY YOU; (B) THE SOFTWARE WILL MEET YOUR REQUIREMENTS OR EXPECTATIONS; OR (C) ANY RESULTS, OUTPUT, OR DATA PROVIDED THROUGH OR GENERATED BY THE SOFTWARE WILL BE ACCURATE, UP-TO-DATE, COMPLETE OR RELIABLE. EXCEPT AS EXPRESSLY STATED IN THIS SECTION, TO THE MAXIMUM EXTENT PERMITTED BY LAW.
I SPECIFICALLY DISCLAIMS ALL OTHER WARRANTIES, EXPRESS OR IMPLIED, ORAL OR WRITTEN, ARISING BY LAW OR OTHERWISE, RELATING TO THIS AGREEMENT AND THE SOFTWARE AND ANY SERVICES PROVIDED TO YOU, INCLUDING WITHOUT LIMITATION, ANY IMPLIED WARRANTIES OF MERCHANTABILITY, FITNESS FOR A PARTICULAR PURPOSE, TITLE AND NONINFRINGEMENT OF THIRD PARTY RIGHTS.
IN NO EVENT, I OR THE SOFTWARE WILL BE LIABLE FOR ANY INDIRECT, SPECIAL, INCIDENTAL OR CONSEQUENTIAL DAMAGES, HOWEVER CAUSED, WHETHER FOR BREACH OF CONTRACT, NEGLIGENCE OR OTHERWISE, AND REGARDLESS OF WHETHER HAS BEEN ADVISED OF THE POSSIBILITY OF THOSE DAMAGES, INCLUDING WITHOUT LIMITATION, THE USE OR INABILITY TO USE THE SOFTWARE, OR ANY RESULTS OBTAINED FROM OR THROUGH THE SOFTWARE.