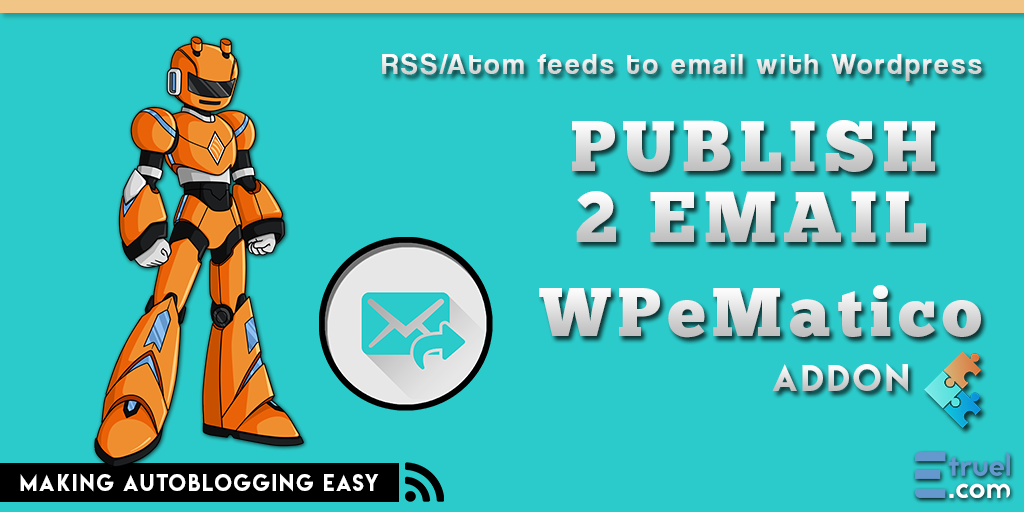 Publish 2 Email allows to send the read posts from each campaign to an email account.
This Add-on allows to use WPeMatico from a WordPress website and to send the read posts from each campaign to an email account.  Each campaign allows sending content to different email accounts. Therefore, it can post from a unique website with WPeMatico plugin to many different WordPress websites.
As it does not post locally, it improves the performance and reduces the server load in both websites.
How it works
Posting 2 Email adds a metabox to each campaign in order to systematize the post entries.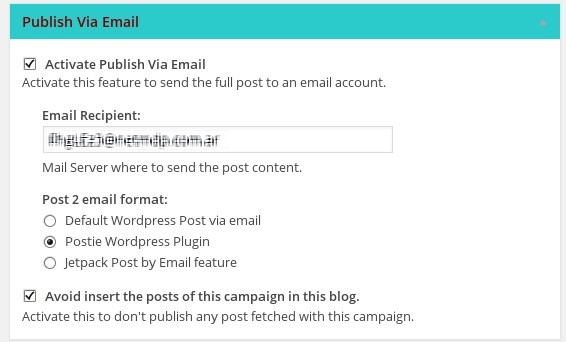 The Add-on will use the whole campaign data to obtain the content to be published automatically.  But now the posts will be sent to an email address -set up with the plugin used in destiny website- that will read and publish them on the blog and you can decide if also publish the entries on your local blog or not.
Features
Allows activate o deactivate local post entries when sends remote post entries via email.
Allows to send the posts to different email addresses configured by campaign.
Allows different configurations in emails content to use various clients or WordPress plugins on target website:

WordPress post via email.
Postie plugin.
Jetpack Post by Email feature.

It does not modify the plugin behavior.  It just sends an email for each entry to be published.
Include a coupon to get for free the WPeMatico SMTP add-on.
Requirements
As WPeMatico Add-on requires WPeMatico base plugin installed and activated.
PHP 5.3 or higher
An email account where to send the emails with the posts.
Works with Professional, Better Excerpts and Full Content add-ons but there are not required.