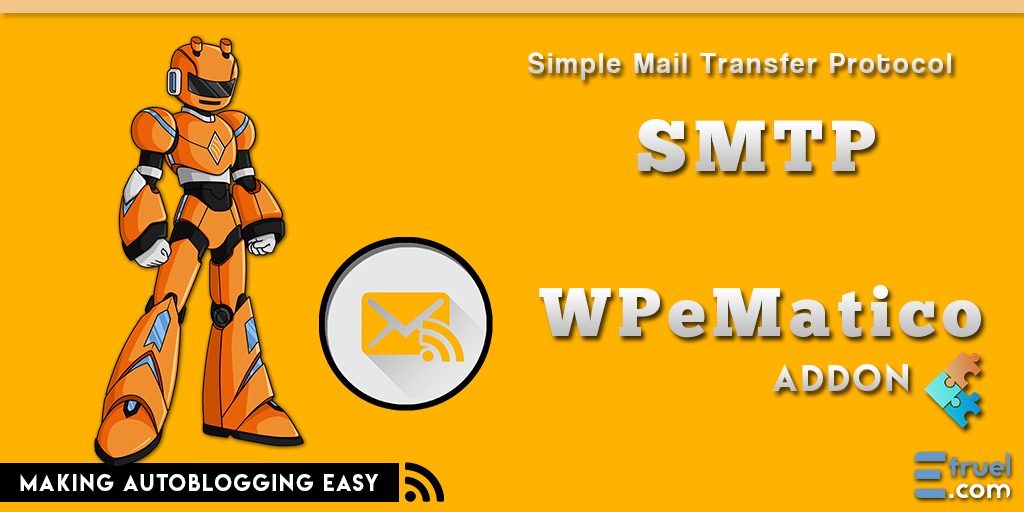 WPeMatico SMTP is an Add-on for WPeMatico plugin to simplify the life of the users that want to send the logs and all the emails from WPeMatico using SMTP method.
When runs a campaign with WordPress CRON, or external CRON, may send emails with logs, every time that runs or only when occurs an error.
By default WPeMatico sends email with wp_mail() function, but with this plugin active it will use the credentials on SMTP tab on WPeMatico Settings.
Until WPeMatico 1.2.5.1 this feature was integrated inside of plugin, but as many antivirus takes the password encryption as false positive I decided take out from master plugin, and I made it as external Add-on to send the emails with SMTP.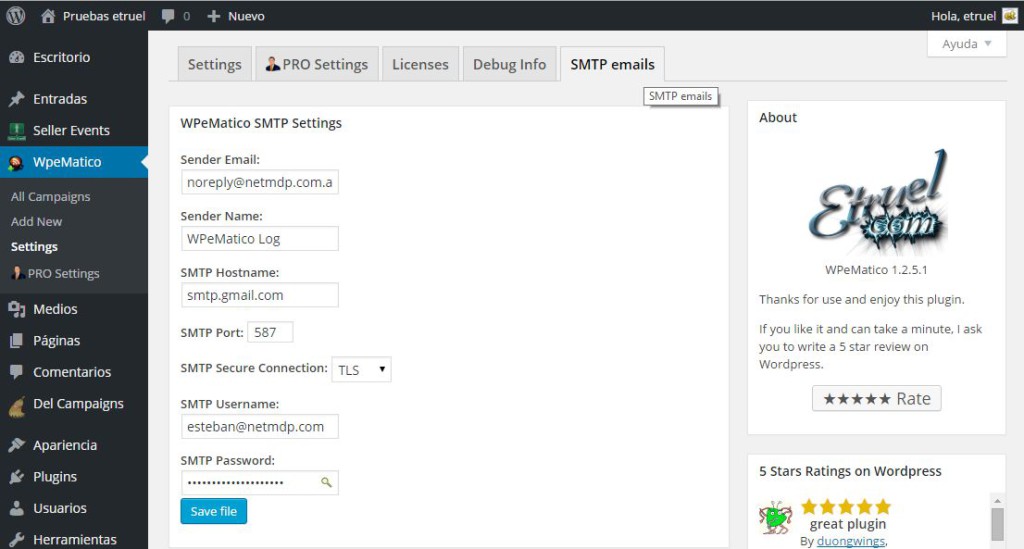 Requires WPeMatico FREE 1.2.5.2+ Version installed in your WordPress blog.
Other requirements:
PHP 5.3 and PHP extension mcrypt, also called php_mcrypt, must be installed in your server.
An email account in a server with SMTP like gmail, yahoo, outlook or hotmail. Also (and better) if you have a personal SMTP Server with a custom email account.
This Addon is currently a one time payment with lifetime license.