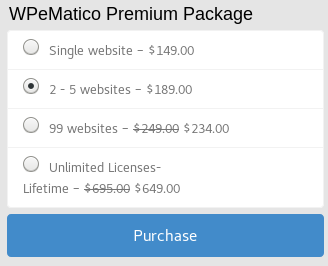 Apart from the limitations by number of sites, regular licenses are valid for 12 months. This means that updates will be provided for 12 months from the date of purchase. Then you must renew the license for 70% of the original value to continue receiving updates.
We have an Unlimited-lifetime license (also called Developer license on older products) that has no sites limitation and is a one-time payment to receive updates without any more renewals.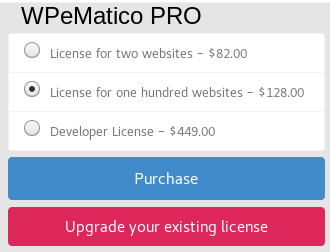 You could continue using a product with an expired license but without more updates. A valid license key is technically needed in the WordPress plugin update process to identify you as a current customer, before the update files can be downloaded from our servers and installed on your WordPress website.