In Posts list screen
There is an option in the Settings screen that allows you to see the ID of the campaign that generated each post.
It displays the campaign title on mouse over and opens the campaign for editing if clicked on.

To display a column of campaigns in the lists of posts (type) like the image you need to activate the option to view the column of campaigns in the list of posts.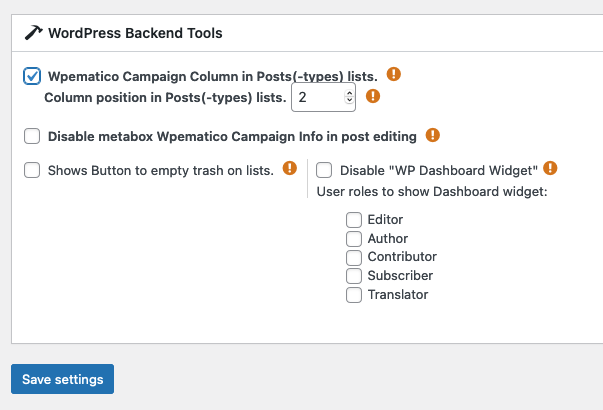 It is located at the bottom of the WPeMatico Settings screen and also allows you to choose the position of the column among those already there.
Editing the post.
And if you still need more information about the origin of that post, you can enter to edit it and at the bottom you will see an orange metabox with the most important data: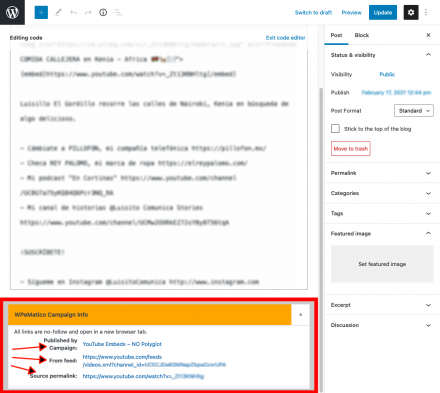 The campaign that published it with the link to edit it, in case you need to verify more data.
The feed from which it was obtained linked to open its current content or XML code in the browser.
And finally the Source permalink that allows you to open and view the content of the entry as it was published on the original site.