Use the Manual Fetching to fetch the posts you decide!
In this tutorial we slightly explain how to use the Manual Fetching add-on, available
here
.
You can see the list and the status of the posts: Published, Next Fetch, or Unpublished. The number of posts that will be extracted on the next fetch will depend on the value of the option set in "
Max items to create on each fetch
" of the campaign.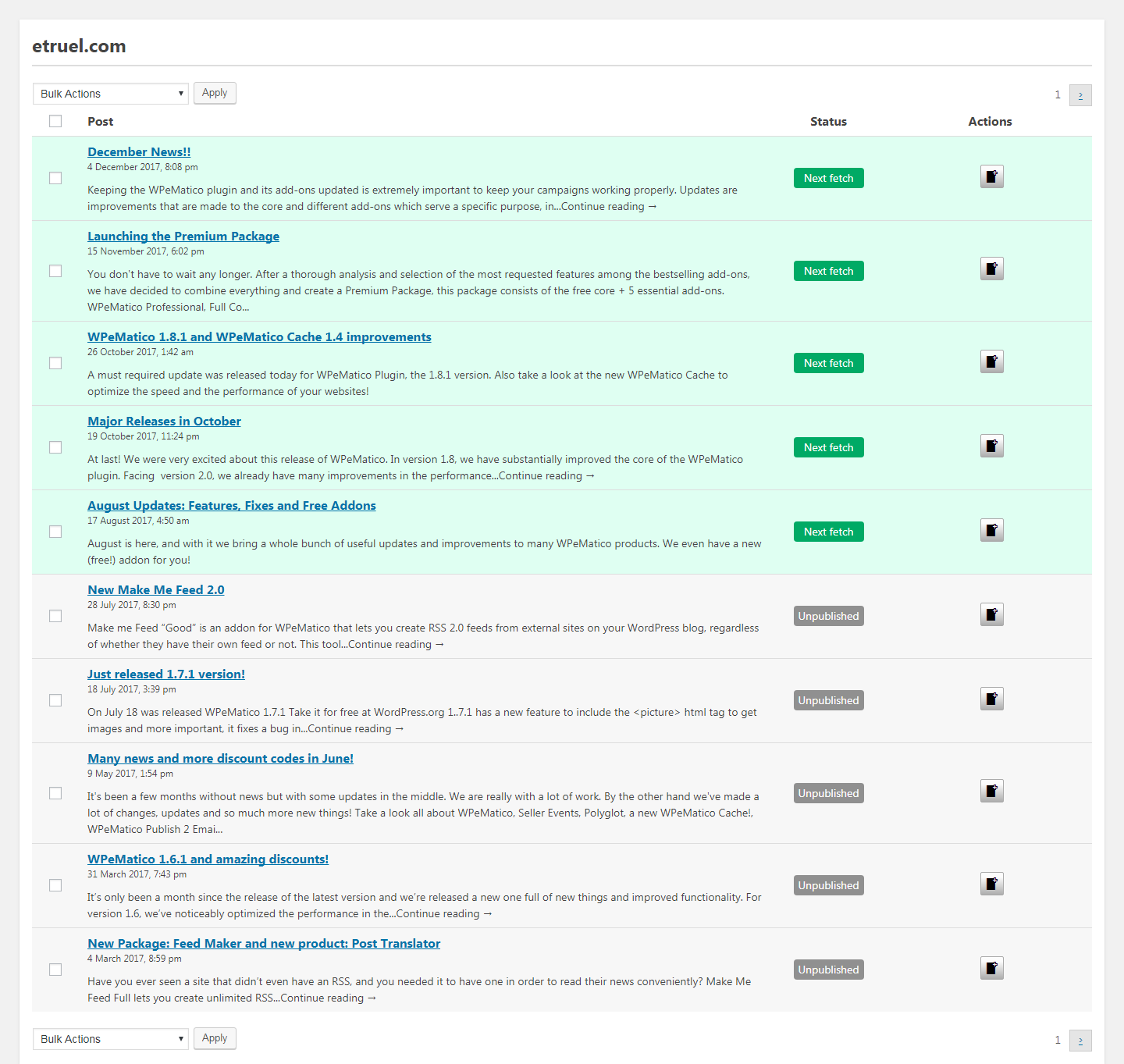 Check the content of each feed item
Click on the title to verify individually the content that will be extracted from each post, for example: the text, images, audio and even videos.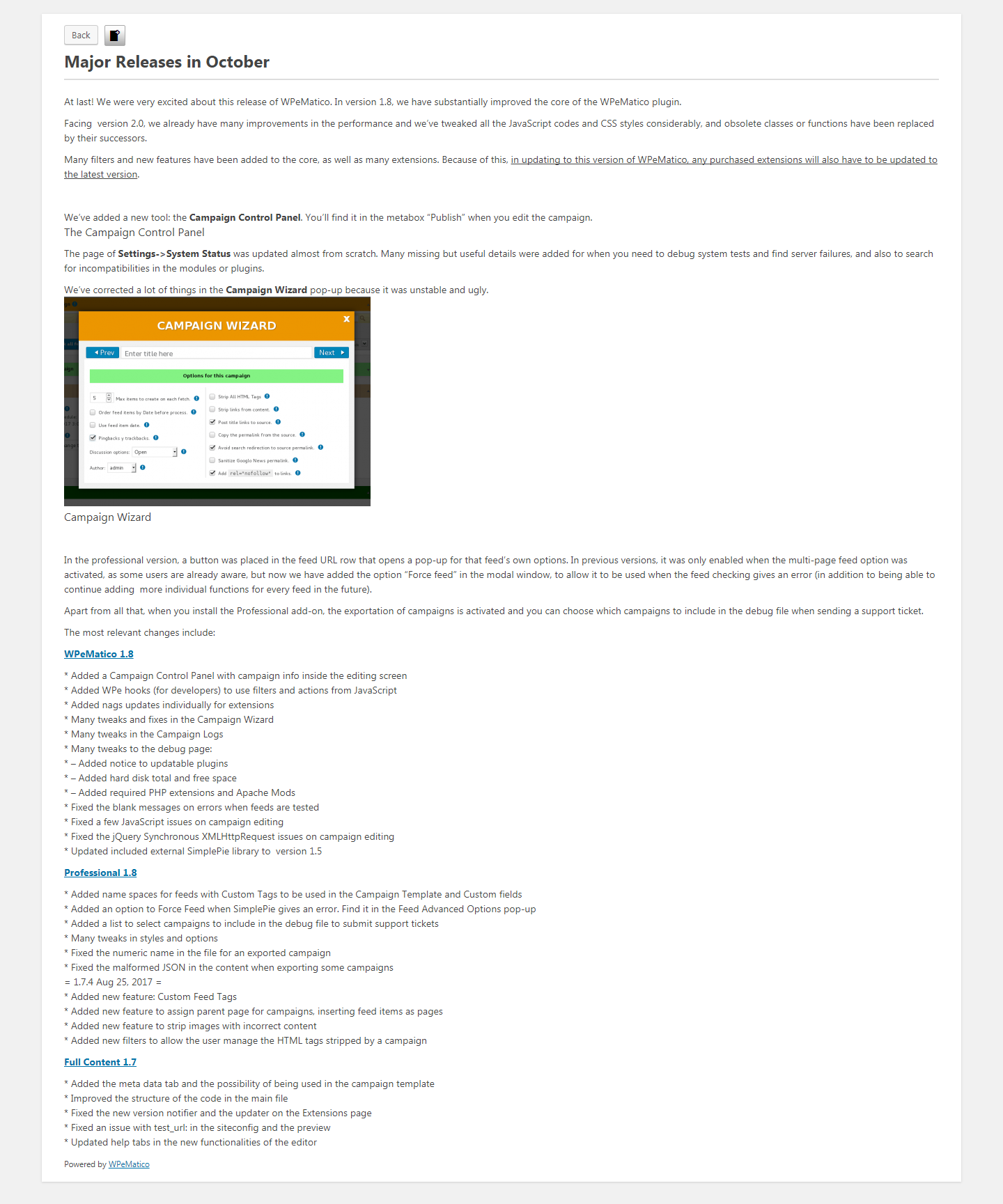 Once verified, fetch it now!
Publish the post of your choice by clicking on the "Fetch Now" button in the "Actions" column. You can also use multiselect and publish the posts in bulk from "Bulk actions".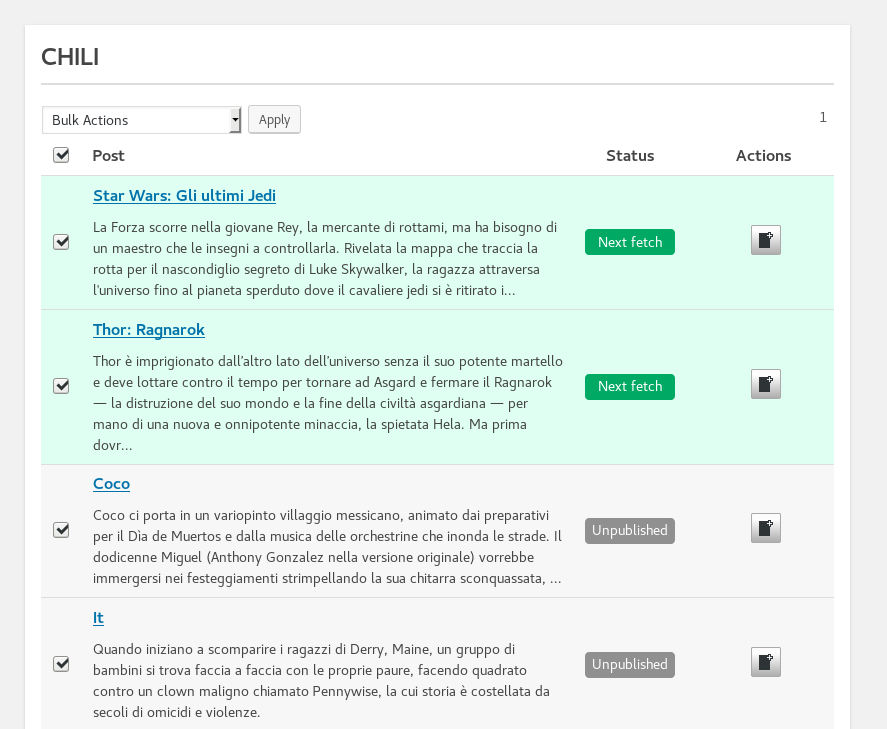 Use the feed pagination if you need it
The popup from Manual Fetching previews has pagination which allows you to see the rest of the past items from the RSS feed you are using.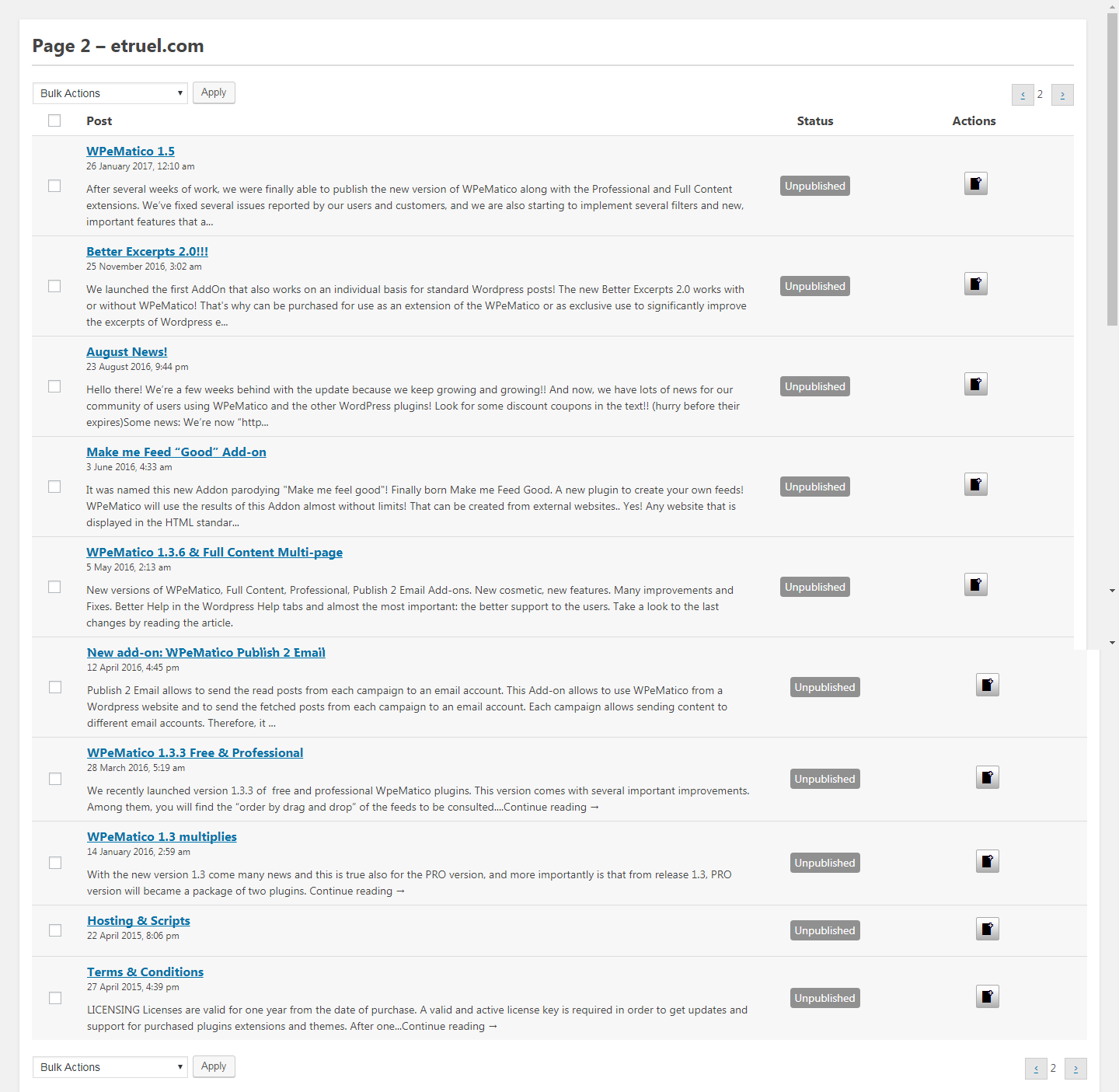 Manual Fetching with other add-ons
Manual Fetching is completely compatible with our add-ons, so that you can use different combinations to get different results and view them with the Campaign or Feed Preview. It will show the posts to be pulled already parsed with the Professional filters like will be published as posts.