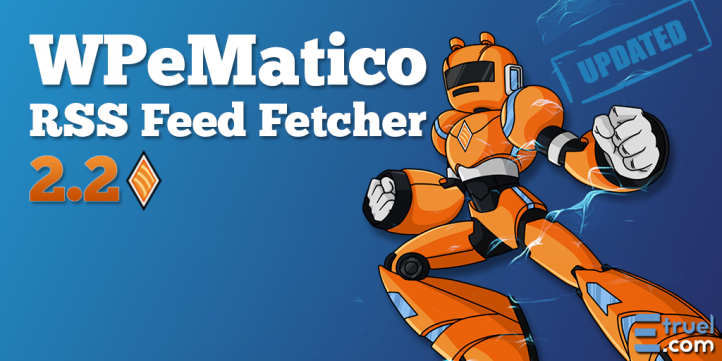 With the important release of our new products for EDD Dropshiping, we also have been working in other improvements for our main product, WPeMatico, launching the new version 2.2, which adds a new campaign type… then the best importer of feeds atom and RSS2 to WordPress, also has support for XML files and URLs as feeds.
Plus other simple fixes and some WordPress filters added to parse categories and autocategories, before inserting them into posts.
XML Campaign Type adds to WPeMatico the ability to import content from an XML file and create with that content any type of posts on your WordPress website. This new campaign type also allows you to upload the XML files to the Media Library of WordPress and use them through your URL, once the URL of the XML file is inserted you will be able to review the data of the file to obtain its properties and elements.
This new free version will be available very soon in the WordPress plugins repository at https://wordpress.org/plugins/wpematico/.
2019 is coming! Happy New Year!!