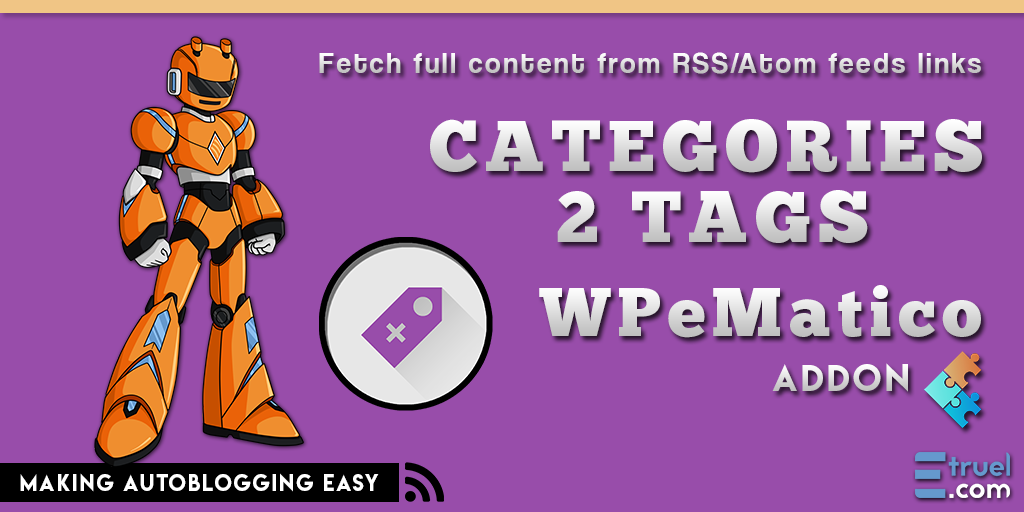 Add On for WPeMatico plugin.
Adds compatibility to auto generate tags from categories reading from feed.
How it works?
Takes the categories of the RSS content while fetching a feed item and converts them to tags before insert the post with WPeMatico plugin.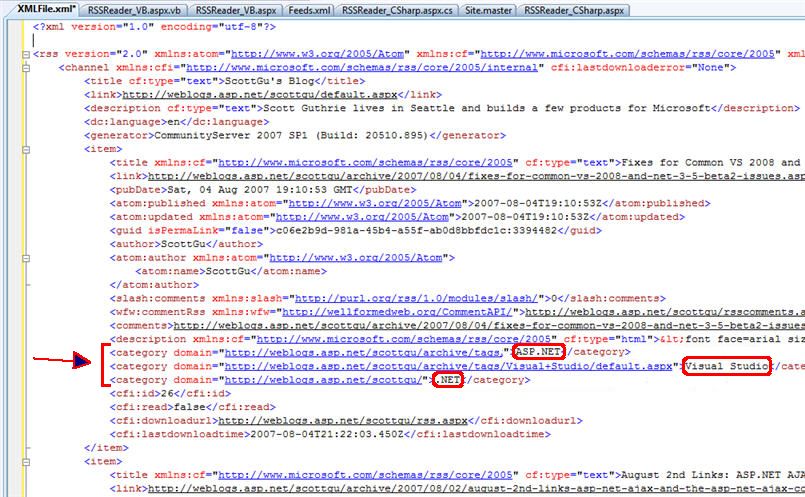 Ex. In the image you have three categories: ASP.NET, Visual Studio, .NET
With the WPeMatico feature: "Add auto-Categories" inserts the post into these categories.  But with this Add-on you assigns these words as Tags for the current post.
NOTE: Works with Free or PRO version of WPeMatico.

 License for unlimited sites.  Yearly renewals to get updates.