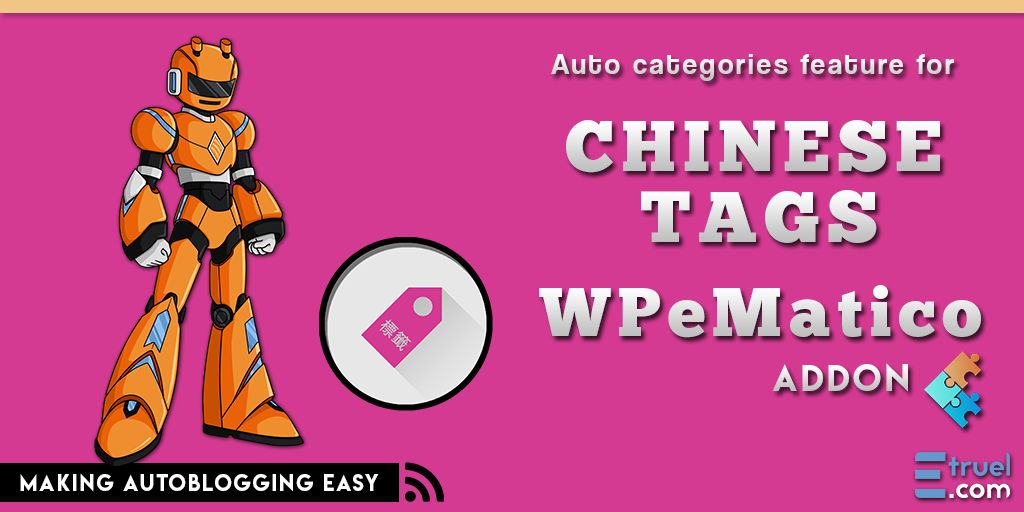 Add On for WPeMatico plugin. Adds compatibility to auto generate chinese tags.  (When it is possible)
This Add-on replace the Auto tags feature that came with Professional add-on to supports chinese language when generate tags for every post content.
Needs WPeMatico Free Version and also Professional Add-on installed and activated.