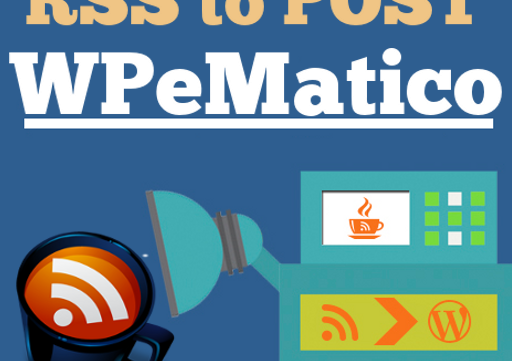 With the new version 1.3 of WPeMatico come many news and this is true also for the PRO version, and more importantly is that from release 1.3, PRO version will became a package of two plugins.
Therefore were born the premium plugins WPeMatico Professional and WPeMatico Full Content, which from today both make the WPeMatico PRO pack and can be purchased separately or the PRO bundled product at the same price as always.
This will bring many advantages for growth the plugin, for individual updates and corrections, to improve overall performance, and also the customers who already purchased the PRO version will have access to download the two new plugins from your account at http://etruel.com/my-account/ and we'll be sending to them all the license keys by email to activate the new versions individually.
This is a major upgrade if you are using PRO version is advisable to test it on a development site before uploading it to a production environment.
Many things reported in various forums and support tickets were solved and several outstanding things that many were asking were added. But we still have many things to do and we are open to new ideas so we know that the best is yet to come.
The place to ask questions or request technical support or presale is http://etruel.com/support, where you can send inquiries in English and Spanish.  If you need it, please follow the steps you will find there.
You can see the new features added to the plugin in the WordPress repository and also download the free version.
That's all for now, remember we need many positive ratings of 5 stars in WordPress to improve the plugin 😉
Thank you very much for your interest. 🙂
enjoy();