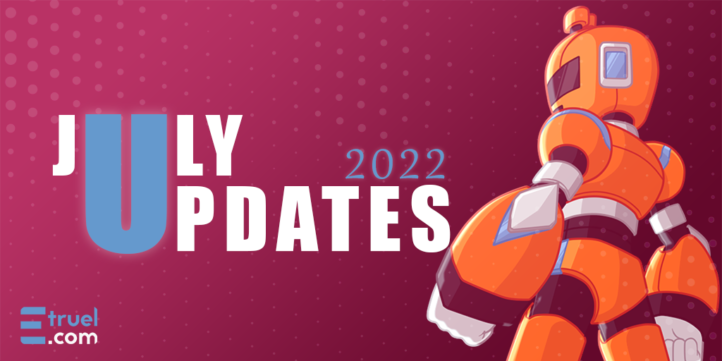 Table of Contents

Hello again, we will tell you about several changes we have been making in our website to improve the experience of the end user and our customers…
You should know about all the updates ;-).
Let's go by parts, since in addition to keeping updated with our WordPress plugins, we are adding more intuitive improvements in navigation and use of the site so that, in the end, you do not have to be giving many laps to find what you want and this, definitely is gain for you. 😉
---
The first advance is to have achieved Automatic Invoicing for credit card purchases.
If there is something nice is to buy online and have the invoice ready in the blink of an eye.
This is the update in the invoicing of purchases made on our website.
From June 1, 2022 and for all purchases made with credit card on our site, which you have direct access in your user profile in the tab of your purchases. It should also arrive automatically to the email declared in the purchase, but in case it went to spam or some server gave error, you do not lose it, but you can enter your account to download it.
We also remind those who buy with the other alternative payment methods that they can request the invoice of their purchase by opening a support ticket and sending their commercial data.
---
The second improvement is the redesign of our FAQs and Tutorials section.
We wanted our FAQs to have a simple and intuitive design, with more information and descriptions on screen, also helped by images or logos, so that all our users can quickly find the right help to solve their questions or doubts.
In addition to the Search field in the header. With this renewed section, we have added icons and redesigned the visual search thematically, where you will find in a blink of an eye the right answer to every question you may have about our site, how to buy, our products and licenses or before buying any of them.
You can visit it and take a look here:
https://etruel.com/faqs/
---
The third improvement is the new section: "Use Cases" for WPeMatico.
We have created a much needed new section called "Use Cases" for our WPeMatico plugin and many of its extensions. In it you will find multiple scenarios developed by some of our customers and users as well as other usage ideas. In each of them you will see incredible functionalities that they gave to WPeMatico (or its addons).
And of course the goal is that this will give you multiple creative ideas to use it for legitimate purposes.
You can visit and check it out here:
https://etruel.com/wpematico/use-cases/
---
The fourth enhancement was to improve the visual experience before login in the "Members Area".
Continuing with the improvements, visual details and achieving more intuitive usability accesses. In this case we wanted to improve the experience of users who come to the login form looking for something else and for that we have added in a very graphic and descriptive way, shortcuts to the most useful links and the most searched of the entire website.
You can visit it and take a look here:
https://etruel.com/my-account/
---
And the last update, but not the least important, is the redesign of the menu:
A new menu bar much more intuitive and descriptive achieving a hybrid between a standard menu and a mega-menu, but without the resource consumption that the latter involves. There we now display the access to all our products and most relevant sections. We also added an ABOUT US section to include all relevant pages for our users and a direct access to our latest BLOGS NEWS. Our extensions of Easy Digital Downloads and of course, the evergreen SUPPORT section where you will have all the shortcuts to free or premium support tickets, FAQs and tutorials, and all the necessary materials for those moments when you need help or assistance.
And that's all for the news, but don't get disconnected from us because day by day we are adding new features to all our stuff.
Stay tuned to our blogs and newsletters for all our news and updates.
See you soon!
Bye!
Your teammates at Etruel Developments LLC.