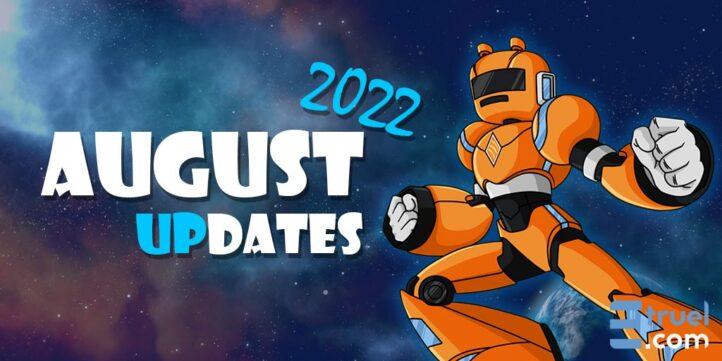 Hello! 
Are you up to date with all the new stuff we've been launching, or have you been too busy to keep up to date ?
If so, here is our summary for the Ending August News so that you can take a quick look at each news item without wasting time and only delve only into those that matter to you 😉
Five ending August News
New extension for Easy Digital Downloads
Adding more to the EDD universe in August we present a new extension called Order Numbers by Gateway. Just in case you need to follow different sequential order numbers for each payment gateway you can now use this plugin. It Allows you to track individual sequential order numbers per payment method for the purchases and also applies to their invoices numbers. 
---
Get paid with Crypto from your customers.
Do you sell restricted content on your WordPress or maybe digital files ? Then you can not miss here the updates to our plugin Coinbase Payment Gateway by etruel to be able to charge automatically with bitcoins or any cryptocurrency available.
---
Improvements to WPeMatico Professional
If it's about getting content automatically we know that the best way is with WPeMatico. But if you have to do it with filters and premium features we have the Professional extension, which we made an important update in August. We solved 5 bugs reported by users to keep adapting it to the latest technologies, include hashtags as Keywords, be able to access more sites that could block access and also get the best security.
---
Meet the new FLASH CACHE still at a discount
Because we needed a more lightweight, more agile and more compatible WordPress cache plugin that wouldn't be breaking the WordPress site. As has happened several times in our experience and that of several of our customers. So, the Flash Cache plugin evolved from our old WPeMatico Cache add-on to a standalone product, brand new and coded from scratch.
Take advantage of it right here that we have it with an exclusive discount for being new and even to that discount you can add an additional 10% discount by adding this coupon code at checkout: FLASH10NEW , but shhhh… don't tell anyone else 😉
---
Enhancements to your etruel.com account
If you are receiving this email it is probably because you are registered as a member of our site, either for free technical support or for an online purchase you have made.
And you know what?
We keep improving the user experience in your member account in the navigation of the site.  
Not only do we want to make the plugins easier to use, but we also want to make the navigation of the website smooth and easy so you can quickly find what you need. 
Among these things are the FAQs for our customers either tutorials for the use of the plugins as well as pre-sale questions necessary to evacuate all doubts before a purchase.  
For your credit card purchases we implemented the invoices available from your account on the site. You will find them with a link to view or download in the purchase section of your profile.
Also the WPeMatico Use Cases will give you new ideas, possibilities and scope to get the most out of the plugin and its extensions.
Of course it's not something we are done with, we just took one more step and we keep working to improve your experience more and more.
---
Contact Us
We would like to be in touch with you if you have any questions, ideas or suggestions. Feel free to reply to this email or use our ticket system to contact us.
Warm and friendly greetings as always from your mate team.