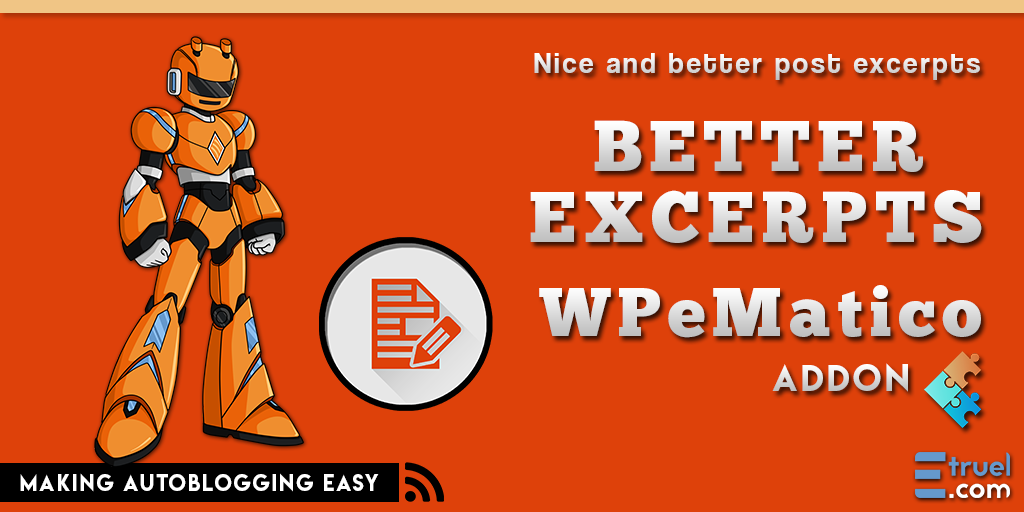 Add On for WPeMatico plugin. Make the excerpts with first post content sentence and other filters.
== Description ==
WPeMatico Better Excerpts is an Add-on for WPeMatico plugin to get nice and better excerpts in front end and feed contents.
You can select to save as post content from posts published by WPeMatico or use it with all posts excerpts on fron-end, in entire site or just in each item content of the RSS feed.
== Screenshots ==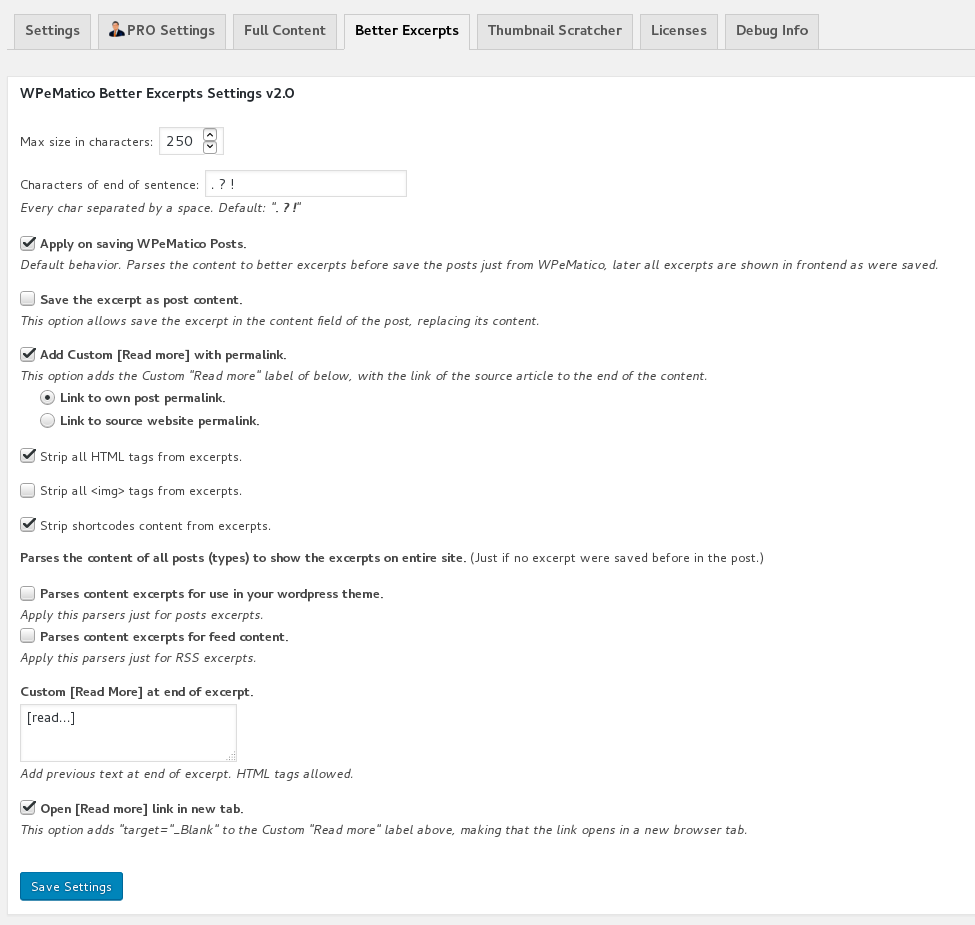 1. Settings page.  Fields with Default values.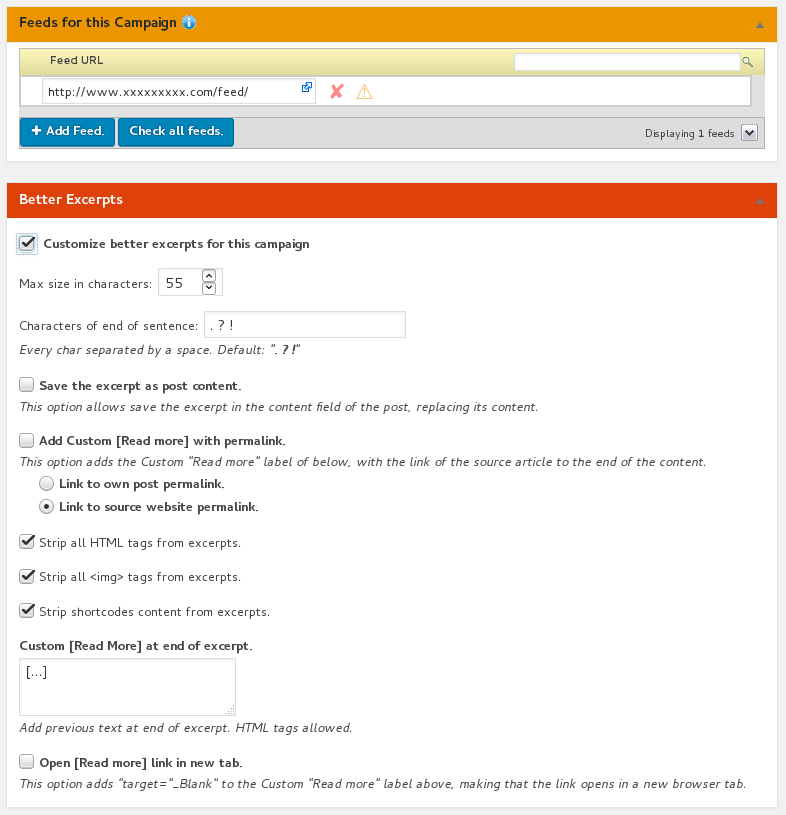 Campaign Settings Metabox.
= How does it work ? =
First cuts the text at maximum length you want, then parses the content with options in settings and searches backwards for an end of sentence and at end, does a final cut in that position.
Type how many characters can have the excerpt as maximum length.
Select which characters may ends a sentence: Type every character that you want to set as the final of the sentence.
Will be tested one by one, in order from left to right to see which is the last position of the character found from the cuted text at Max. size.
After first coincidence, the other chars are not tested. When the parser found the coincidence, will cut the text at the character position and returns the result as the excerpt.
There are also some filters to parse the content, like allow or not to parse the shortcodes contents into excerpts.  Strip all HTML tags, or strip just images.  And more to come.
As WPeMatico Add-on requires WPeMatico base plugin installed and activated.
But can be used without WPeMatico for WordPress posts.
Other requirements:
Wordpress 4.X
PHP 5.3 or bigger must be installed in your server.
== Installation ==
You can either install it automatically from the WordPress admin, or do it manually:
1. Unzip plugin archive and put the folder into your plugins folder (/wp-content/plugins/).
2. Activate the plugin from the WPeMatico Extensions menu.
or
2. Activate the plugin from the Plugins menu.
Yearly renewals to get updates.
Guardar