In etruel.com we give you the possibility of upgrading your current licenses so that you acquire the additional products and/or services that you wish, and thus expand the software licenses and take advantage of the investment made in the previous license.
You can check if there are upgrades available for your current license from your Member Area in the My Licenses tab and by clicking the View Upgrades button.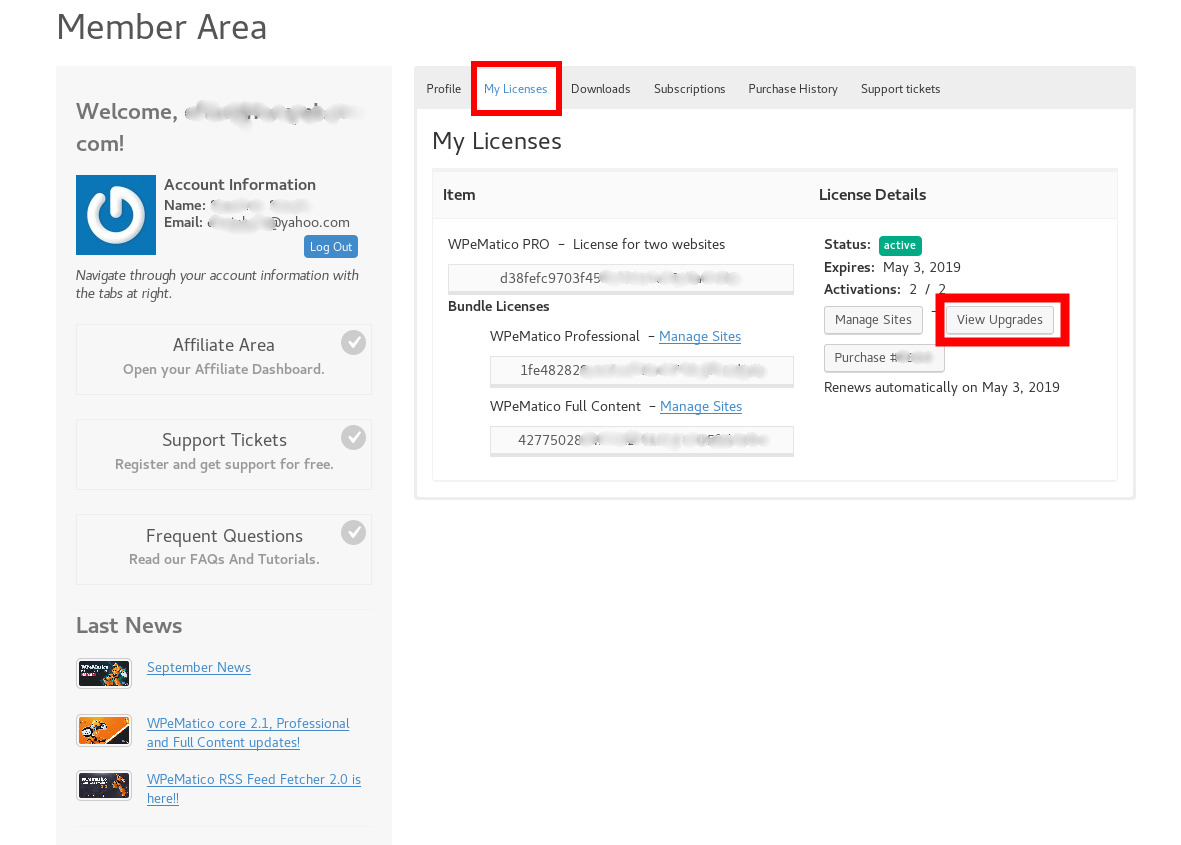 The upgrades prices for each new product and/or service are different but with a good discount of its original price.