XML Campaign Type adds to WPeMatico the ability to import content from an XML file and create with that content any type of posts on your WordPress website. This new campaign type also allows you to upload the XML files to the Media Library of WordPress and use them through your URL, once the URL of the XML file is inserted you will be able to review the data of the file to obtain its properties and elements.
This tutorial describes and explains step by step how to use XML Campaign Type included in the free version of WPeMatico, available in the WordPress repository.
Creating a new XML campaign
To create the new campaign you must select the XML Campaign Type option to use its features, this option is in the Campaign Type metabox located at the top right of the screen, after selecting it you need to enter the URL of XML and click on the Check Data button to process and get the data from the file.
It is important to clarify that only one XML URL can be used per campaign.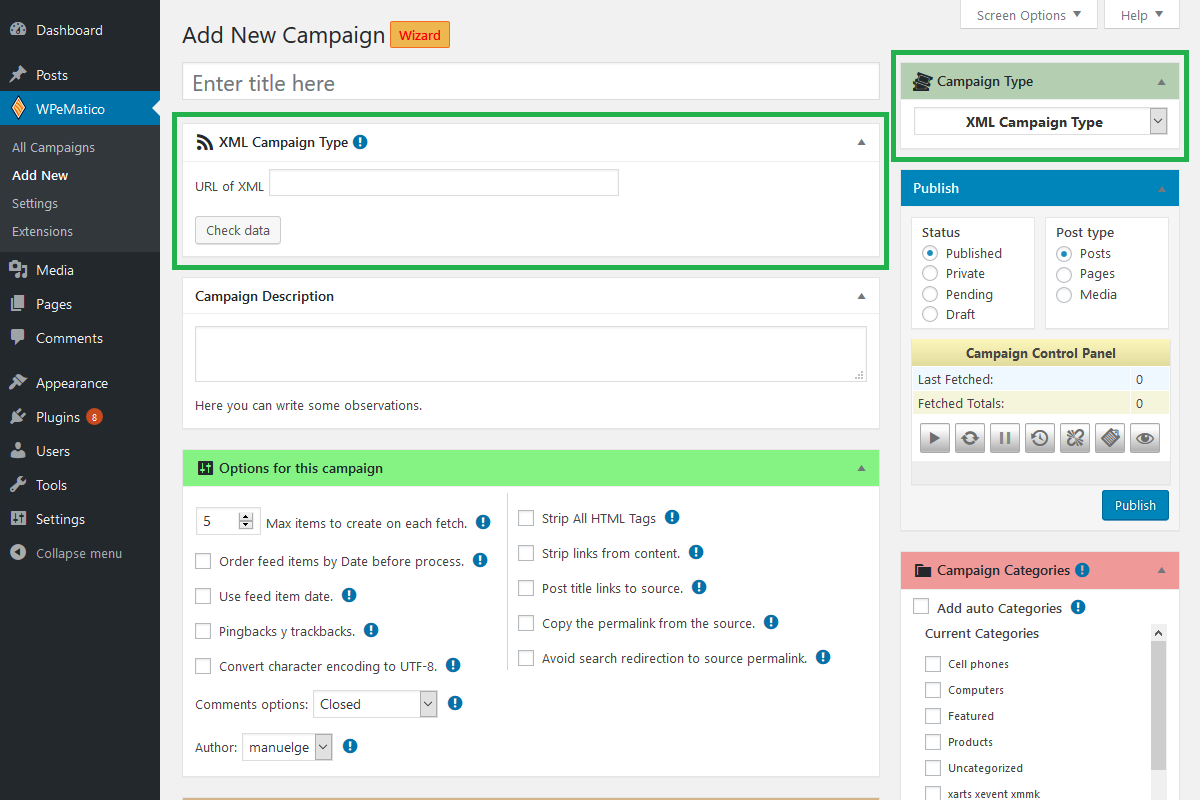 Once you have obtained the XML elements you must define them in the properties of the posts, such as title, content, image, etc.
You must select the Element of XML that corresponds to the correct post property.
If the selected XML node is not unique or has more than one element per item, you should use the Parent Elements in the right column to indicate which parent the selected node belongs to.
The parent element must be the parent of the selected Element of XML. It must also be unique per item.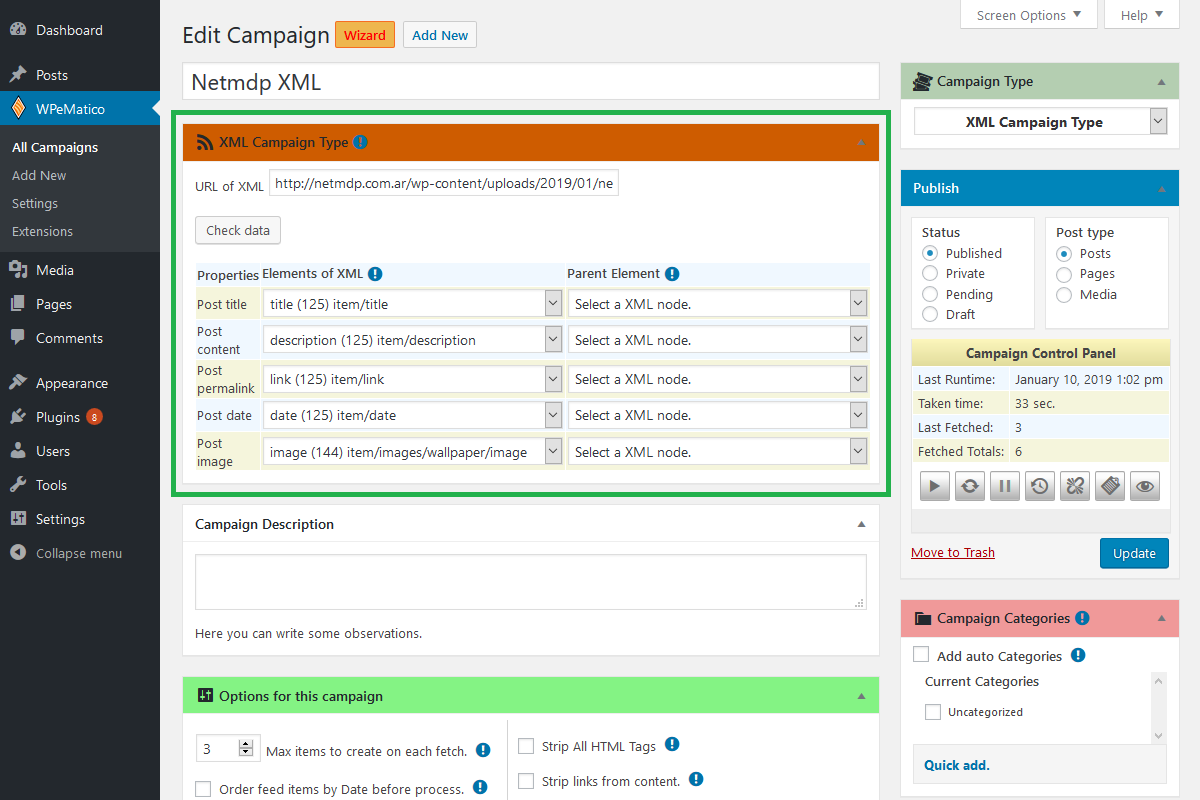 After you have completed these steps you can finish configuring the campaign to your own preferences in the traditional way.
Something quite interesting is that in this new version you can enable from WPeMatico Settings an option to upload your own XML files to the WordPress media library and use the URL provided to use it in the campaign.  Take a look at the image below to find the option in Settings.