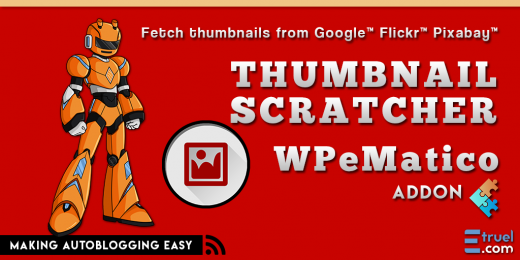 WPeMatico Thumbnail Scratcher Add-on allows to get images for your posts from external image databases or image search engines to create an automatic Featured Image.
Starting at:

$42.00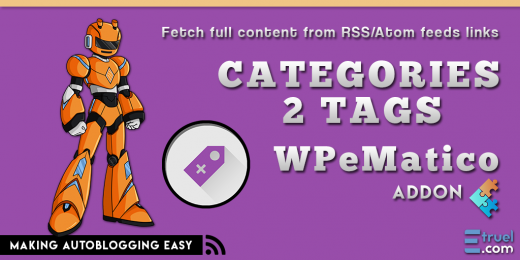 Add On for WPeMatico plugin.
It converts posts categories to tags while is reading each item contents from feeds.
Price:

$29.00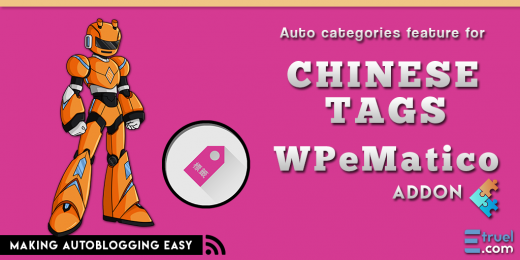 Adds compatibility to auto generate chinese tags.  (When it is possible)
This Add-on replace the Auto tags feature that came with Professional add-on to supports chinese language when generate tags for every post content.
Starting at:

$16.00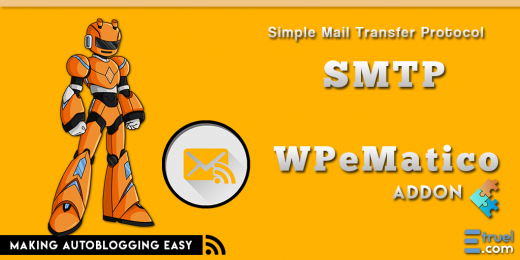 WPeMatico SMTP is a new Add-on for WPeMatico plugin to simplify the life of the users that want to receive the logs by email using SMTP method.
By default WPeMatico sends email with wp_mail() function, but with this plugin active it will use the credentials on SMTP tab on WPeMatico Settings.
Price: $11.00 $7.00