Hello! We are your friendly partners at etruel.com!
We are very happy to welcome you to our website! 🙂
Here, you will find many WordPress plugins and scripts developed by our team's programmers and designers.
Our extensive experience in web programming and WordPress® almost from its inception allows us to achieve the satisfaction of not only our customers but also the end user to which the client points.
We have an implicit commitment to helping our clients reach the maximum potential of our extensions through quality technical assistance and a long-term partnership.
As good programmers and designers, we focus on making our plugins lightweight and practical according to the latest WordPress standards. Last but not least, they are easy to use and focused on the end users' intuitive understanding!
Currently, the most-searched extension by our users is WPeMatico, and we offer it for free in the WordPress repository.
On our website, we're offering its Professional add-on as well as many more extensions to expand its features.
We also offer custom development and premium support for new features or add-ons or to expand the functions of each add-on. Ask for it in our technical support ticket system.
enjoy();
your friendly partners at etruel.com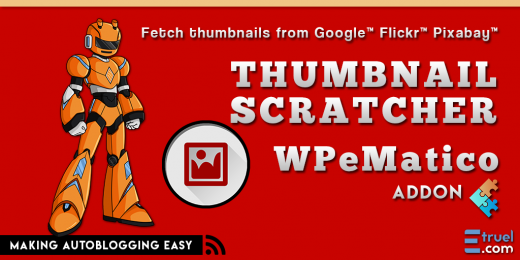 WPeMatico Thumbnail Scratcher Add-on allows to get images for your posts from external image databases or image search engines to create an automatic Featured Image.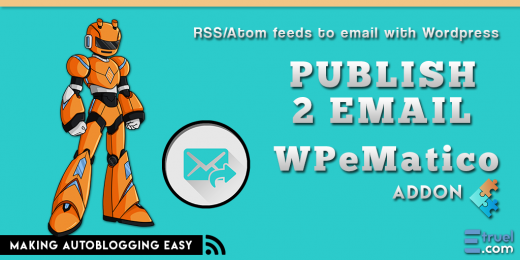 Add-on to use WPeMatico to send the read posts from each campaign to an email account. Each campaign allows sending content to different email accounts.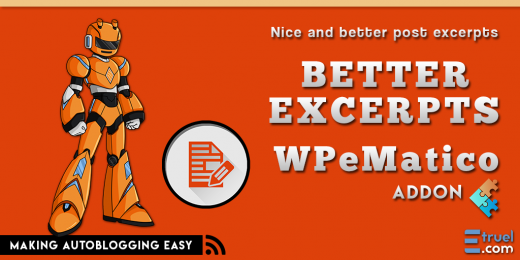 Add On for WPeMatico plugin, WPeMatico Better Excerpts makes the excerpts with first sentence in post content and other filters to get nice and better excerpts in front end and/or feed contents.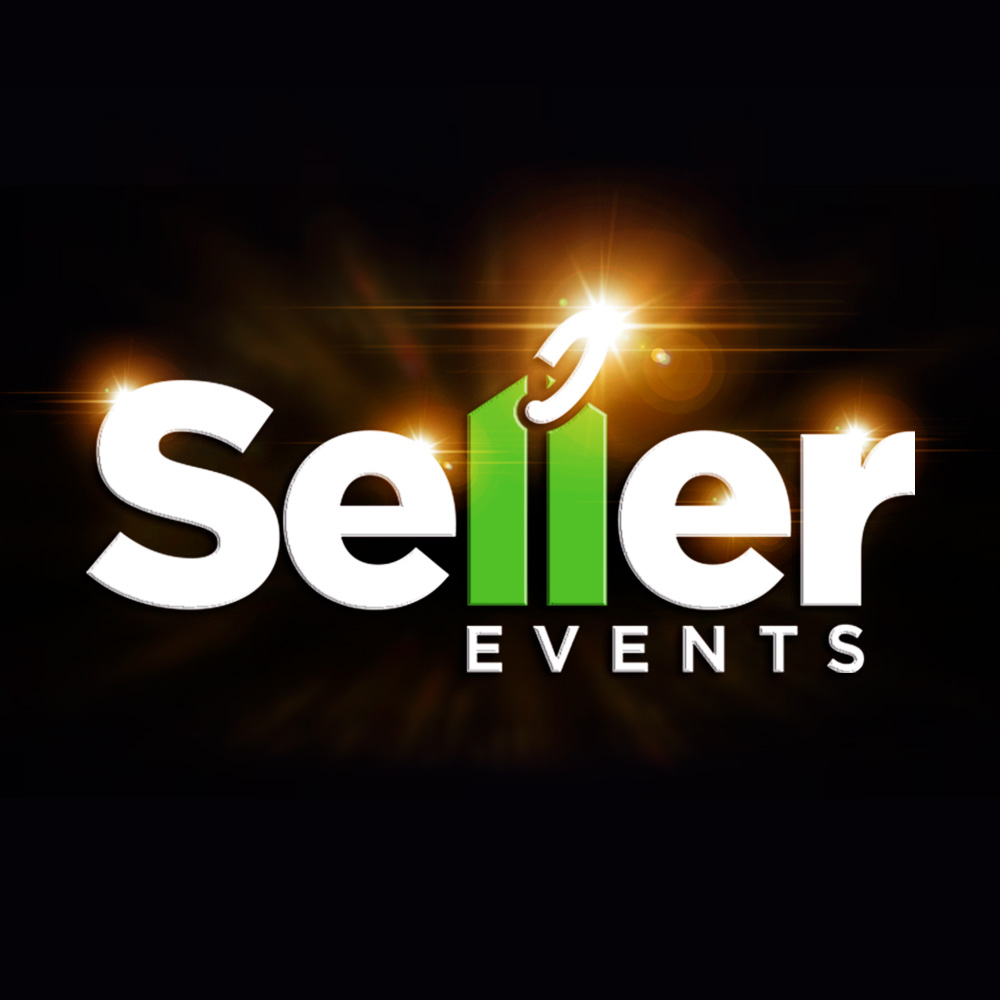 Premium plugin that allows you to follow your sellers working through events assigned to each salesperson to receive automatic alerts to visit potentials clients.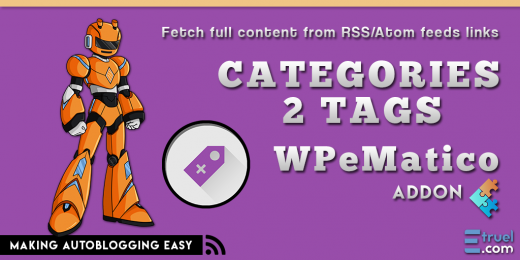 Add On for WPeMatico plugin. Adds compatibility to auto generate tags from categories reading from feed.

WordPress interface for ISPConfig ~ Hosting Control Panel. The plugin allows you to add a new client with all needed steps with just one click.