Hello! We are your friendly partners at etruel.com!
We are very happy to welcome you to our website! 🙂
Here, you will find many WordPress plugins and scripts developed by our team's programmers and designers.
Our extensive experience in web programming and WordPress® almost from its inception allows us to achieve the satisfaction of not only our customers but also the end user to which the client points.
We have an implicit commitment to helping our clients reach the maximum potential of our extensions through quality technical assistance and a long-term partnership.
As good programmers and designers, we focus on making our plugins lightweight and practical according to the latest WordPress standards. Last but not least, they are easy to use and focused on the end users' intuitive understanding!
Currently, the most-searched extension by our users is WPeMatico, and we offer it for free in the WordPress repository.
On our website, we're offering its Professional add-on as well as many more extensions to expand its features.
We also offer custom development and premium support for new features or add-ons or to expand the functions of each add-on. Ask for it in our technical support ticket system.
enjoy();
your friendly partners at etruel.com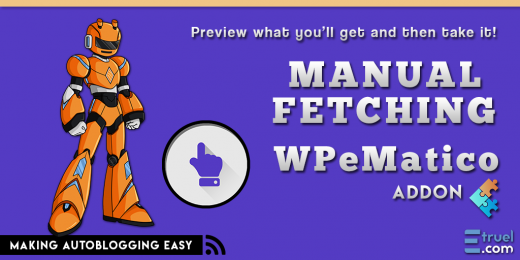 Manual Fetching is the perfect complement for the Campaign Preview feature of WPeMatico. Extends its functionality to every feed individually and allows you to review and insert each item, one by one or all of…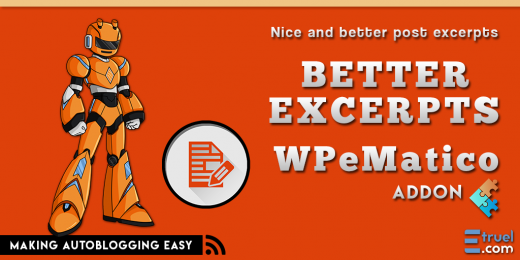 AddOn and single plugin, WPeMatico Better Excerpts makes the excerpts with first sentence in post content and other filters to get nice and better excerpts in front end and/or feed contents.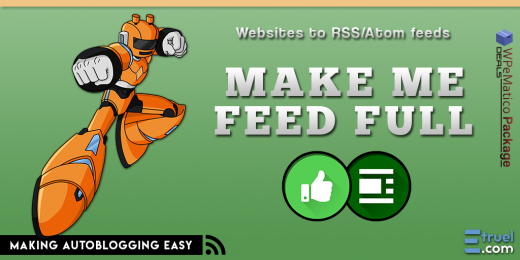 Make me Feed "Good" in conjunction with the WPeMatico Full Content addon lets you create RSS 2.0 feeds with the full content from external sites on your WordPress blog, regardless of whether they have their…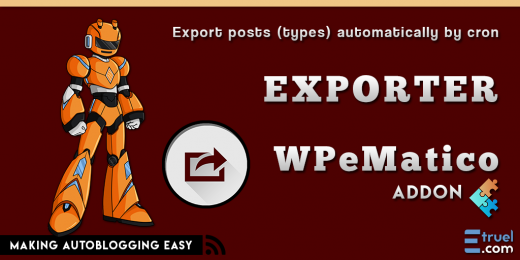 A very easy to use WordPress auto-exporter plugin. Organized into campaigns, create XML files automatically from the Posts types of your choice. But its template field also allows make any file type you want, like…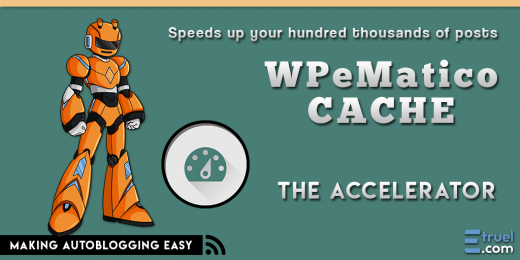 A powerful single plugin or WPeMatico addon, which optimizes the websites speed thanks to processes and technologies that reduces the overload of the websites where it is installed, improving the velocity till 10x comparing with…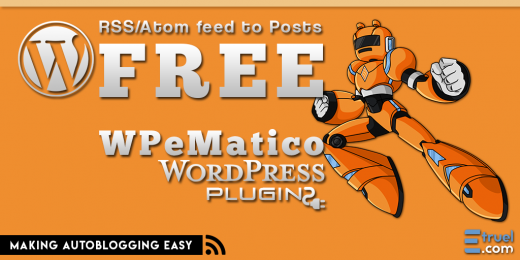 WPeMatico is autoblogging in the blink of an eye! On complete autopilot WpeMatico gets new content regularly for your site! Post automatically from RSS/Atom feeds organized into campaigns.