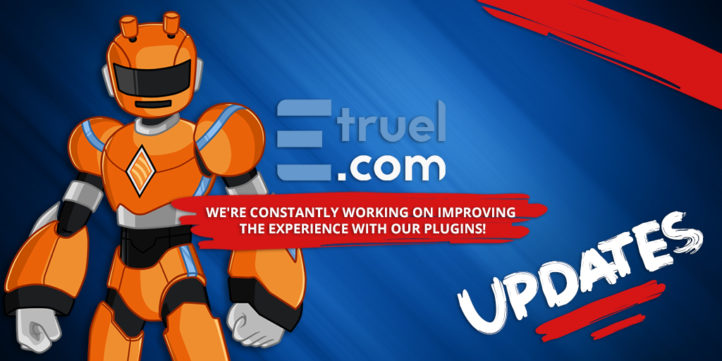 With our entire team we work hard to continue adding improvements and features to all our WordPress Plugins and AddOns. This continuous improvement makes our Premium or Pro versions highly effective and adaptable to the current needs of each client.
We have released multiple updates and new versions during the last days of the month.
1. WPeMatico RSS Feed Fetcher – 2.6.3
In this version there is compatibility with the new WordPress 5.5. In addition, we have had great advances with the translations having the Spanish totally finished. Besides added and partially updated the Romanian, Dutch, German, Russian, Chinese, Persian and Slovak language files.
The compatibility with Simplepie 1.5.5 that will bring WordPress 5.5 will make the plugin and all sites more stable and with better performance while adapting to the latest standards for reading feeds.
As a plus, we have far exceeded our expectations in terms of the number of downloads and more active installations are registered.
Changelog 2.6.3 Jul 30, 2020
Ready for WordPress 5.5
Compatible with the latest Simplepie 1.5.5 which will be updated in WordPress 5.5
We continue to improve the feed URL parsers when saving campaigns and on the feed reader screen.
Tweak many styles to fit the new WordPress 5.5
Improves the way to load the language files.
Updated .pot file to latest text strings.
Finished spanish translations.
Added and partially updated Romanian, Dutch, German, Russian, Chinese, Persian & Slovak languages files.
2. WPeMatico Full Content – 2.1
This new update was very necessary as it is now compatible with the latest version of PHP 7.4.x and we have also made it compatible for use with the new WPeMatico Polylang addon released a few weeks ago which we also describe below.
Changelog 2.1 Jul 29, 2020
Improves compatibility with WPeMatico Polylang free addon.
Fixes many notices \'Deprecated: Unparenthesized\' on PHP 7.4
Improves the way to load the language files.
3. WPeMatico Polylang – 1.1.0
With WPeMatico Polylang you can send the posts of each automatic publication of each WPeMatico campaign to a different language of Polylang to allow its eventual translation.
This translation can be done by the Polylang Lingotek addon or by any other manual or automatic translation service, but the point is this: you already have the post on your WordPress website with the correct language to be translated.
At the end
Thank you very much for your reading so far. These three were just some of July's updates, we will continue to advance and improve our products with the team behind etruel.com and all the associated pages.
We'll see you around and remember that if you have any questions or need any advice on how to use the plugins, our free ticket system is at your disposal.
See you soon!