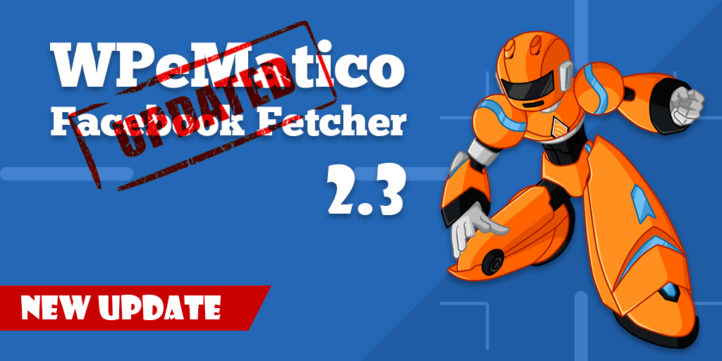 We have good news for many users who asked for the features in this important update of the WPeMatico Facebook Fetcher.
We made some modifications to our code in order to accelerate the loading time when the campaign runs, this new update is better adapted to the Facebook API with the new formats they had incorporated in their API version, also solves an issue when using it trying to get categories and makes the campaigns faster when running, this optimization takes advantage of resources to make them work more efficiently.
And here is the best part, we added a new feature "Convert #hashtags to categories", where now it is possible to obtain the #hashtags that are part of each publication to add them as categories to each post obtained.  This is available using the option "Add Auto Categories" that is in the free version of WPeMatico.
We also made it compatible with the Cats2Tags add-on to allow you to add the #hastags as tags in each post added to your WordPress.
---
In another scope of news we want to tell you that we have made some new friends of "Adenion". In contrast to this Facebook Fetcher functionality, which takes the posts from the social network, their Blog2social plugin works sending the posts from WordPress to your own social networks. Plus, we are very happy to tell you that they just make it totally compatible to use together with WPeMatico core plugin. So if you need to use this functionality we recommend this amazing plugin.
---
See you soon, folks!
Esteban at etruel.com