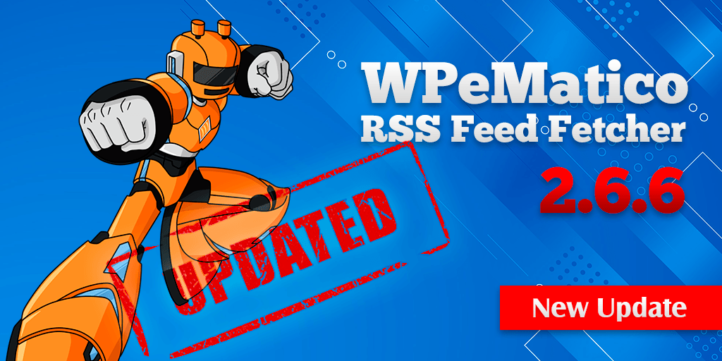 With the imminent release of WordPress 5.6 that was scheduled for December 8th, we've already tested and solved a couple of minor issues in our FREE autoblog plugin! The WPeMatico.
The changes presented in this release are the following, also listed in the changelog of the plugin, on the Development page in WordPress.org and in the "WPeMatico About" menu item inside your WordPress Admin Dashboard 😉
= 2.6.6 Nov 25, 2020 =
* Added a Warning notice at campaigns list on activating Debug mode.
* Some tweaks on styles of categories metaboxes.
* Some tweaks in the Debug screen with functions that do not work in Apache servers.
* Fixes a bug at fetching when save meta fields if inserting a thirdparty posttype could lose its value.
Also in the past few days we launched two important updates of the WPeMatico Facebook Fetcher and the WPeMatico Polyglot. Click on their names to learn more about them.
See you soon!