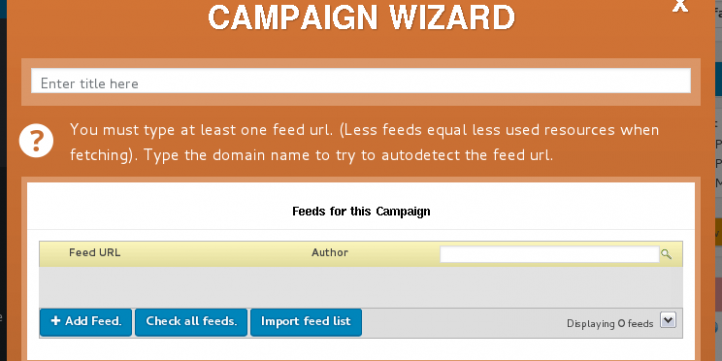 On July 18 was released WPeMatico 1.7.1
1..7.1 has a new feature to include the <picture> html tag to get images and more important, it fixes a bug in the 1.7 version launched 10 days ago for PHP versions lower than 5.3.
1.7 is a mayor version with many new features and requires updating the version of Professional Addon to 1.7.1v.
Among many improvements in its code and other minor things, the 1.7 Version includes the following:
Mp3 and Mp4 Files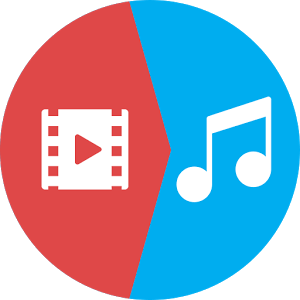 In addition to including the embedded links, the version 1.7 includes a full support for MP3 and MP4 media files.
Audio and video files inserted in the contents of the source can be downloaded and attached to the published post.
Compatible with audio widget and video widget inserted in WordPress 4.8. Only take care with the size of the files. 😉
Need other file types ?
The WPeMatico Professional add-on brings support for <mp3, ogg, wav, wma, m4a> <mp4, m4v, mov, wmv, avi, mpg, ogv, 3gp, 3g2> media file types among a lot more of special features.
Single and global options for images.
Set images Options in each campaign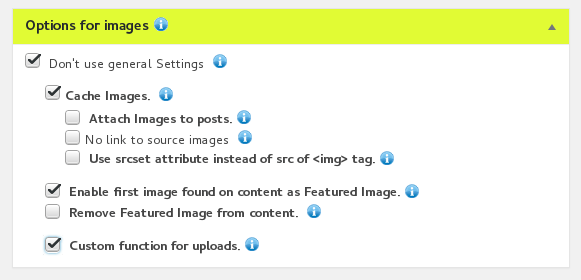 For this release we have added the feature of overwriting the default image options from within the campaign edition. This allows to use the general options loaded in WPeMatico settings by all the campaigns, but for certain campaigns or special feeds we can configure it individually by checking the option: Don't use general settings..
Our Last Addons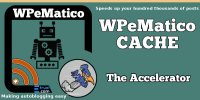 The WPeMatico Cache A powerful single plugin or WPeMatico addon, which optimizes the websites speed thanks to processes and technologies that reduces the overload of the websites where it is installed, improving the velocity till 10x comparing with other cache plugins for WordPress.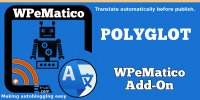 The WPeMatico Polyglot is an addon that lets you select the original language of articles in a campaign so you can translate them to one of the 107 supported languages before inserting them in your blog.
A new Campaign Wizard.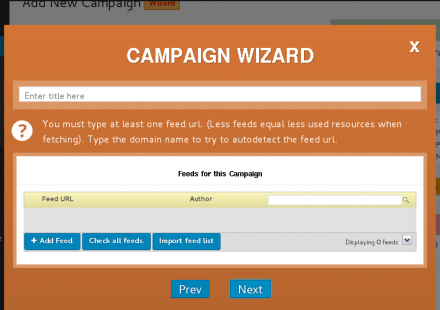 This version comes with several important improvements. but the campaign wizard would be the more asked for the users.
With it you will see one by one each metabox with options of the campaign, showing the help tips to facilitate even more the creation and correct configuration of the feeds to import. And something very important is that it is compatible with the diferent addons that add metaboxes to the campaign.
Coloured Titles in Campaign Metaboxes
Added colours to the background of the titles. This is a very useful feature at the campaign editing stage, that will allow you to find almost immediately, what you are looking for.
Tips in every campaign field option.
Beside each field is an icon of information, when mouse over it displays a tip or a help for that field. Hover over again to hide it.
See entire Changelog here.
Save
Save
Save
Save