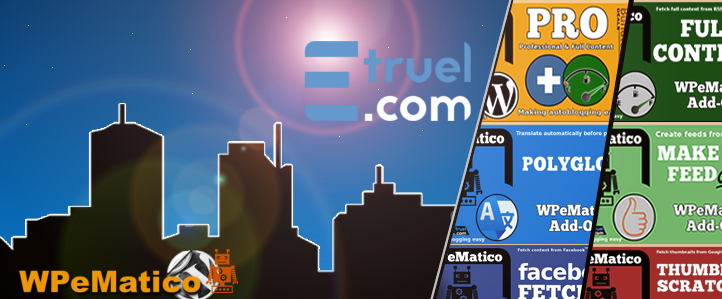 It's only been a month since the release of the latest version and we're released a new one full of new things and improved functionality.
For version 1.6, we've noticeably optimized the performance in the checking of duplicate titles by almost 80% taking advantage of WordPress' indexes and without losing any functionality.
We have noticeably improved the code and filters for the tags in the Post Templates feature. If you use these filters with external code, you should take a look at this because the old filters will stop working in the next version and the new ones will be implemented from now on.
In this version, a bug slipped past us unnoticed because it arose from a significant improvement in the code for the function that processes the post templates, but it was resolved almost immediately with the 1.6.1 release.
We are still expecting feedback as always, but this was a very important release with significant changes, and having had only one problem that was solved within hours of being made aware of it made us very content and with complete confidence to continue improving WPeMatico and its add-ons.
Don't forget to update and recommend WPeMatico. If you have any problems, remember that you always have the free online support system to communicate with us. Or the Premium Support paid service if you need special things.
We hope you continue to choose the best and most intuitive autoblog plugin, not according to us but according to all the users who have rated us in WordPress. Take a look for yourself 😉 https://wordpress.org/support/plugin/wpematico/reviews/
Special offers!!
Through April 15th, enjoy discount codes for the following items!
15% DISCOUNT CODE: AP1715
Allows to use WPeMatico to get all published status in Facebook as Posts in your WordPress blog. You can import also the comments in facebook with the names…

25% DISCOUNT CODE: AP1725
Bundled Package. Lets you create unlimited RSS feeds of external sites to read them on your own WordPress site.

20% DISCOUNT CODE: AP1720
Automatically translate the posts to one of the 107 supported languages before publishes them into your WordPress.

15% DISCOUNT CODE: AP1715
WPeMatico Thumbnail Scratcher Add-on allows to get images for your posts from external image databases or image search engines to create an automatic Featured Image.

15% DISCOUNT CODE: AP1715
Add-on to use WPeMatico to send the read posts from each campaign to an email account. You can send posts from one wordpress to many others.

25% DISCOUNT CODE: AP1725
Premium plugin that allows you to follow your sellers working through events assigned to each salesperson to receive automatic alerts to visit potentials clients. (Not related with WPeMatico)

enjoy();
Guardar
Guardar